Trump Attacks the 'Fake News' Again for Russia Probe Coverage: 'Desperate to Distract'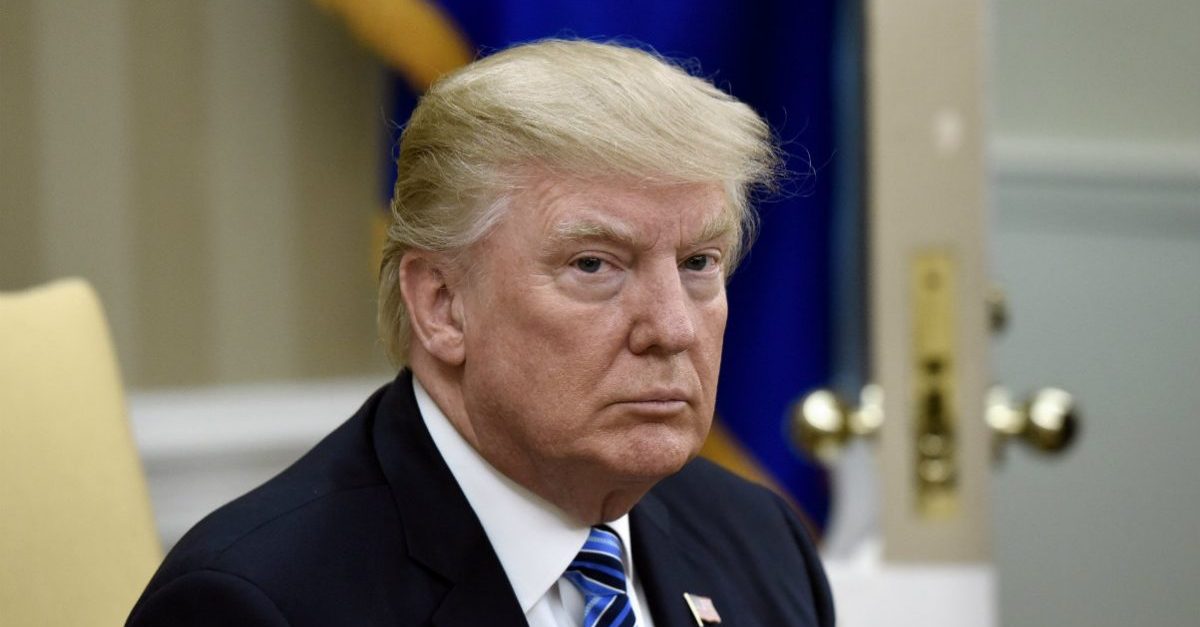 Here we go again.
President Trump is back on Twitter and slamming the media and the Russian special counsel investigation for the umpteenth time. This time he ripped them both for distracting the country from the current state of the national economy:
The Fake News Media is desperate to distract from the economy and record setting economic numbers and so they keep talking about the phony Russian Witch Hunt.

— Donald J. Trump (@realDonaldTrump) June 4, 2018
In many ways this is the greatest economy in the HISTORY of America and the best time EVER to look for a job!

— Donald J. Trump (@realDonaldTrump) June 4, 2018
A reminder: the media keeps talking about the Russia investigation because Trump and his allies keep talking about it. Sure, Trump attacks the press and Robert Mueller's probe on an almost-daily basis, but today, he sparked a new conversation on the topic by railing against the "UNCONSTITUTIONAL" investigation and saying he has the "absolute right" to pardon himself.
Trump might've gotten the idea from Rudy Giuliani when his attorney made the rounds on the Sunday news shows. Trump's flirtations with a self-pardon have not gone over well by political and media observers, even among members of the GOP.
[Photo via Getty Images]
— —
>> Follow Ken Meyer (@KenMeyer91) on Twitter
Have a tip we should know? tips@mediaite.com