United Front: Embattled AG Sessions Reportedly Dines With Rosenstein as Trump Feud Escalates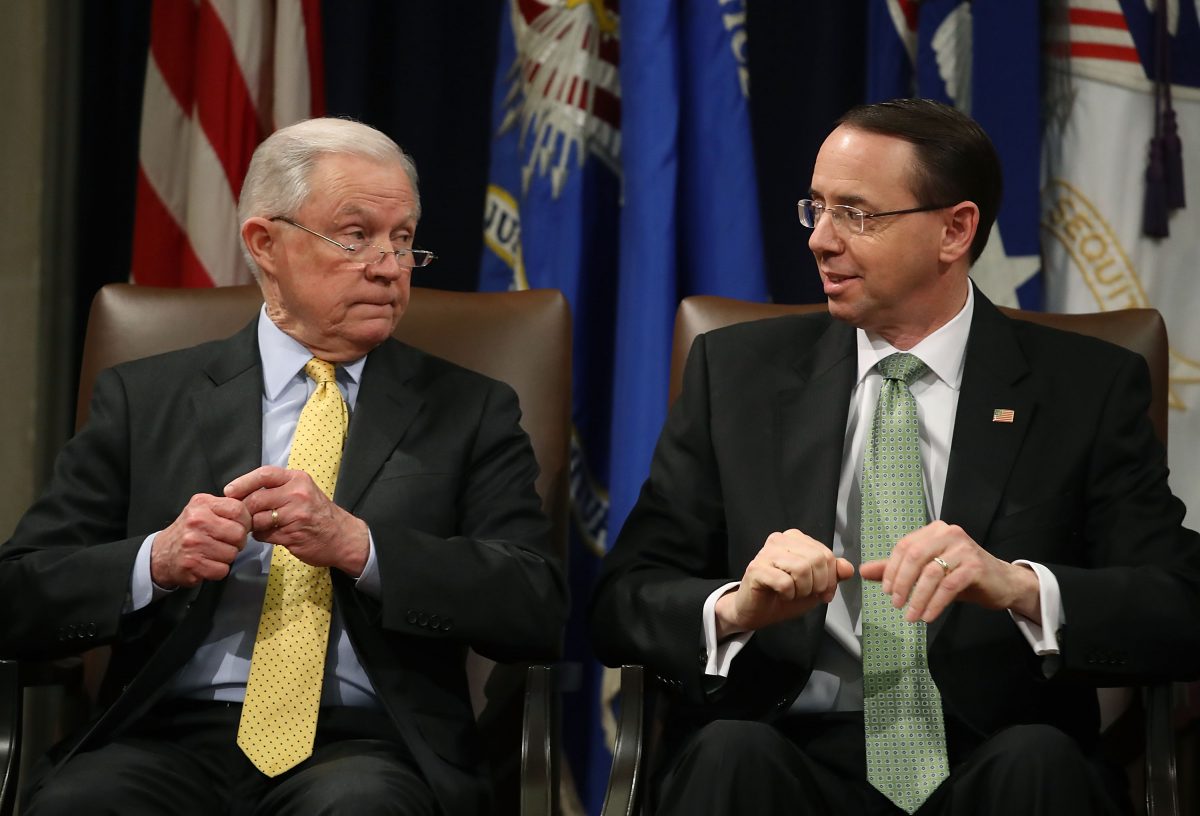 All for one and one for all.
That, apparently, is the image that the three highest-ranking officials in the Department of Justice were trying to project — on a day that saw the feud between its leader and the president grow even more ugly.
According to Axios, Attorney General Jeff Sessions went out to dinner in Washington on Wednesday night with Deputy AG Rod Rosenstein, and Solicitor General Noel Francisco.
Tonight at 7:35pm, the Attorney General strode into a high-end Washington restaurant to dine with his deputy Rod Rosenstein and the Solicitor General Noel Francisco.

— Axios (@axios) March 1, 2018
Axios reporters Jonathan Swan and Alayna Treene wrote that the message the men are trying to convey is that firing Sessions would be pointless because the two men in line to succeed him have his back.
"Fire Sessions, then what next?" Swan and Treene wrote. "Are you going to fire Rosenstein too? And then what after that?"
The battle between Sessions and President Donald Trump took a nasty turn Wednesday. Trump attacked the Attorney General on Twitter Wednesday morning, and Sessions responded with a rare statement defending his work. And a new Washington Post report asserts that Trump has taken to derisively calling Sessions Mr. Magoo.
[photo via Getty Images]
——
Follow Joe DePaolo (@joe_depaolo) on Twitter
Have a tip we should know? [email protected]
Joe DePaolo - Senior Editor