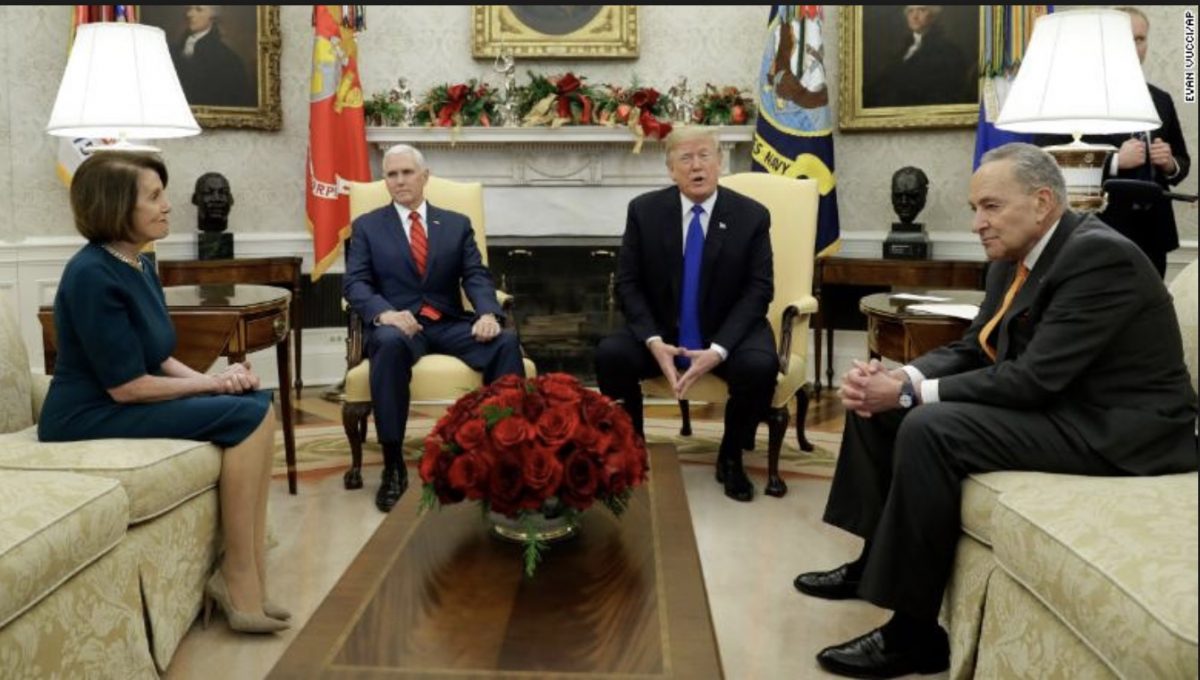 At the stroke of midnight, the partial government shutdown became the longest on record.
As of Saturday, the shutdown is in its 22nd day.  The longest prior shutdown happened in 1995-1996 under then-President Bill Clinton.
NPR reported on the impasse of the Clinton era shutdown and its impact on the nation.
It took three full weeks — 21 days — for President Bill Clinton and the Republican Speaker of the House Newt Gingrich to settle an impasse that partially shut down the government in 1995-96.

That particular moment is a landmark in U.S. political history, birthing a new era of American gridlock that arguably led to the sharp partisanship that has gripped the nation — and delivered a new record for a partial government shutdown, marking day 22 on Saturday.
NPR also noted that shutdowns are relatively rare in American politics, despite the fact there have been three funding gaps under the Trump administration alone.
This most recent shutdown under Trump also shows no sign of ending in the next few days despite federal workers missing their first paycheck.
According to CNN, "No meetings between White House officials and congressional staff are scheduled, and no appearances by President Trump are expected" over the weekend.
Have a tip we should know? tips@mediaite.com