Hillary Claps Back at GOP Using Her Campaign Slogan for Trump: 'Now Copy My Plan on Health Care'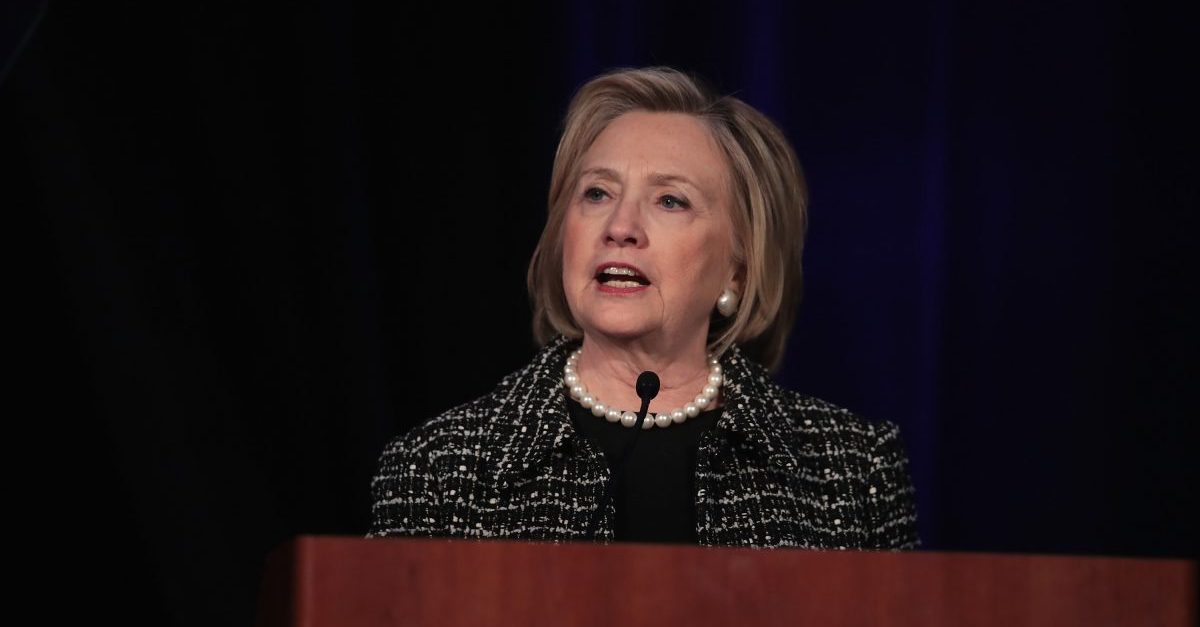 Former Democratic presidential candidate Hillary Clinton clapped back at the Republican National Committee Twitter account for copying her slogan as part of a pro-Trump ad, challenging them to copy her policy platform as well.
"Now copy my plan on health care, a fairer tax system, and voting rights," she said on Twitter in response to the ad, which captioned, "We're only getting stronger together."
The ad itself received a mix of bad reviews from President Donald Trump's critics, ranging from claims of racism to stealing ideas.
Some likened the GOP's usage of "stronger together" to the time First Lady Melania Trump when gave a speech almost identical, in places, to remarks previously delivered by former First Lady Michelle Obama.
[featured photo via Getty Images]
Have a tip we should know? tips@mediaite.com