Double Flip! Fox News Sunday Panel Weighs In On Komen Foundation's Reversal On Planned Parenthood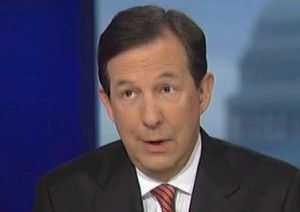 The issue of abortion has found its way back into mainstream political conversation, thanks to last week's controversy involving the Susan G. Komen for the Cure Foundation attempting to stop funding Planned Parenthood because abortion is one of many medical services they provide, only to go back on that when people started getting in uproar over it. The panel on Fox News Sunday today discussed the controversy, with host Chris Wallace asking how much their actions were politically calculated.
RELATED: Soledad O'Brien: Planned Parenthood And Komen Foundation Are 'Cat Fighting'
Liz Cheney argued they completely mishandled the situation, stating that from the conservative viewpoint, it was outrageous to think that money given by pro-life women to a cancer foundation may end up in the hands of an institution that performs abortions. She tried to bring up the Obama administration's decision to pressure religious institutions to provide contraception services, but Wallace was saving that for a separate discussion and made her stop talking about it before moving on.
Wallace laid out the facts, namely that only 3 percent of what Planned Parenthood does is abortions, and it was responsible for millions of breast exams over the past year. Liz Marlantes thought this "was a case of bad PR," and the Komen Foundation did a bad job trying to justify their actions in the initial withdrawal and then the subsequent reversal.
What interested Wallace was the effect social media had in pressuring the Komen Foundation both times, and given how powerfully social media was utilized to launch widespread opposition to SOPA, Wallace asked how big a player social media has been in the world of politics. Bill Kristol acknowledged its power, and noted in the world we live in, people don't have to just care about the economy because of how important an issue it is, they can care about multiple issues like internet freedom and health care services for women as well.
RELATED: Megyn Kelly Panel Battles Over Whether Planned Parenthood's Commitment To Cancer Is A 'Hoax'
Kristol and Juan Williams brought up the "culture war" aspect of this debate, noting how the Obama administration's contraception mandate could have an effect on the number of Catholics who end up voting for the president in the fall.
Watch the video below, courtesy of Fox News:
Have a tip we should know? tips@mediaite.com
Josh Feldman - Senior Editor