Joe Scarborough Erupts on 'Woke Democrats' in Epic Tweetstorm: 'Stop Setting Yourself On Fire'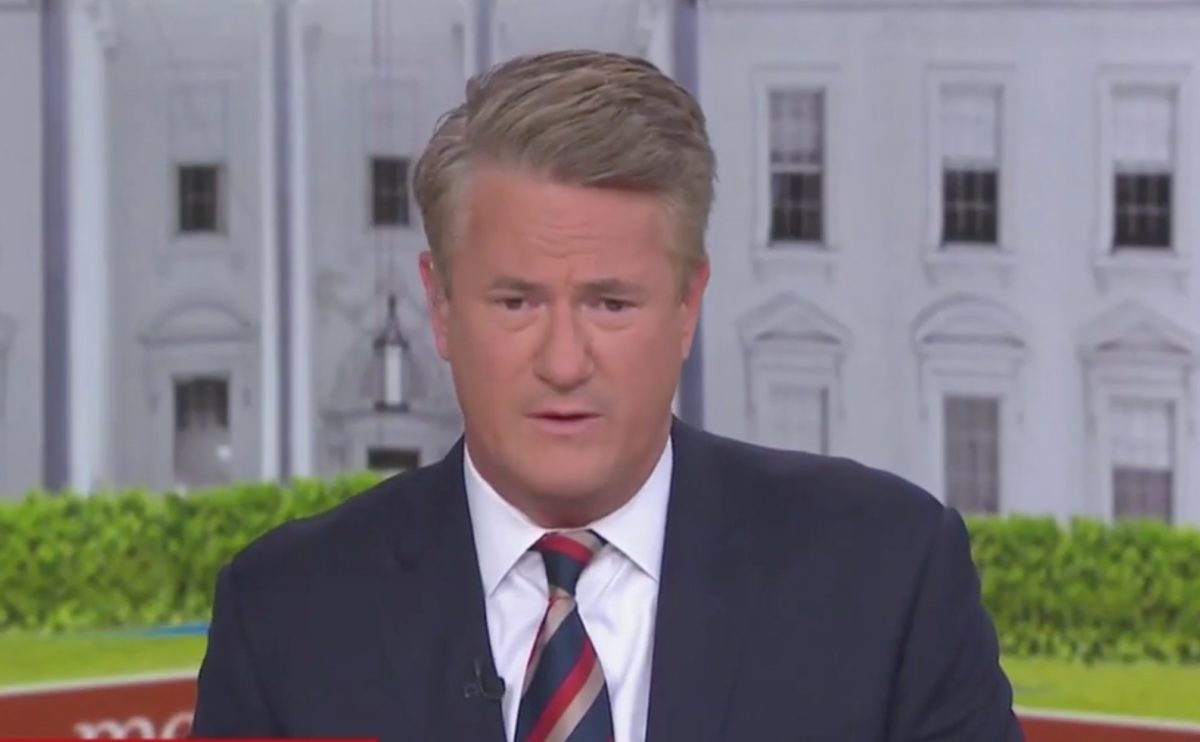 Joe Scarborough unleashed a tweetstorm on Tuesday blasting "woke Democrats" for squandering their party's chances of defeating President Donald Trump in the 2020 election.
It started when the MSNBC host went off on Nike's "PC madness" in light of the news they are pulling back their new Betsy Ross flag-inspired shoes because of complaints from Colin Kaepernick.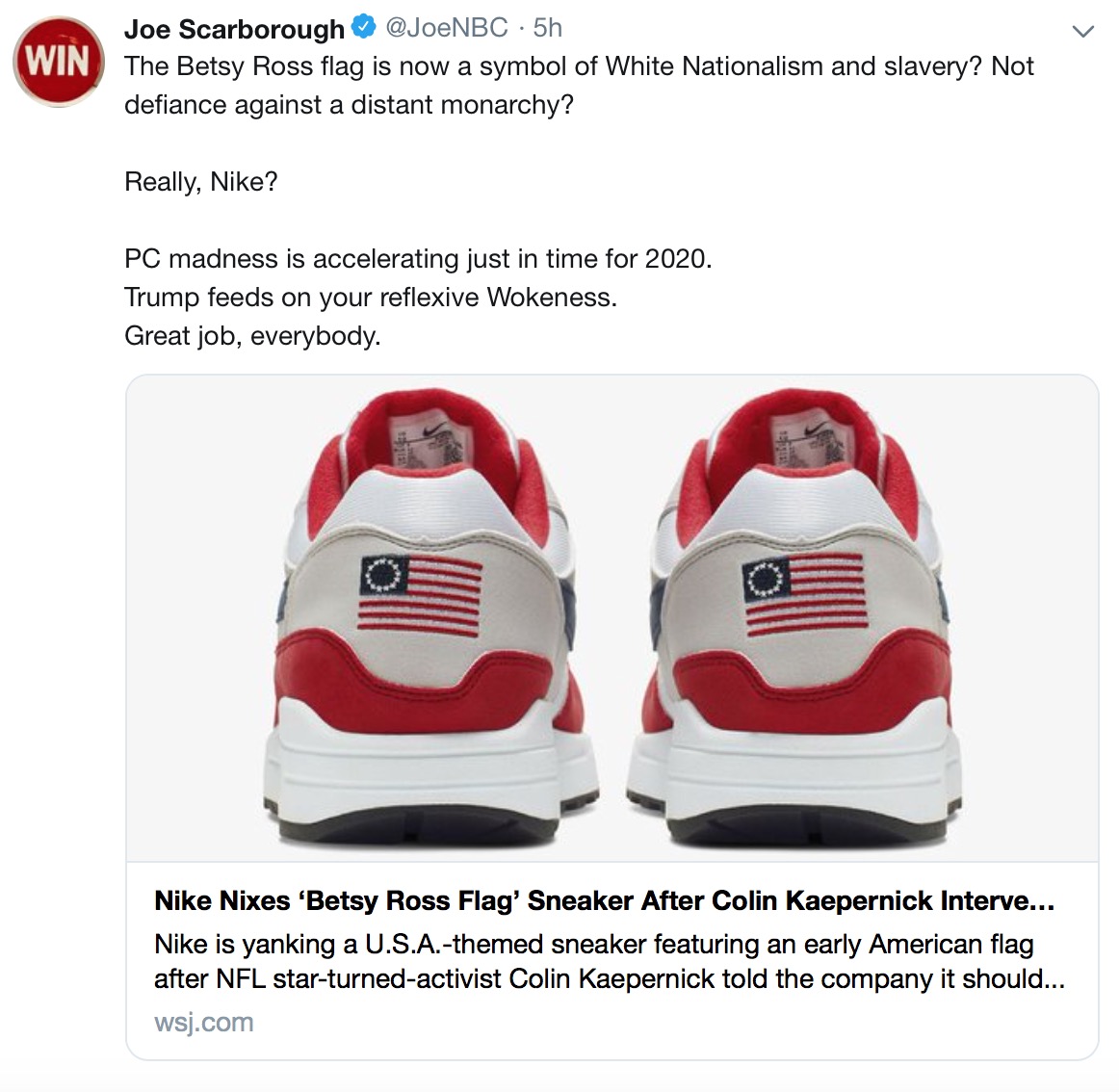 The MSNBC host continued by slamming #WokeNation and criticizing several of the policy positions Democrats took during last week's presidential debate.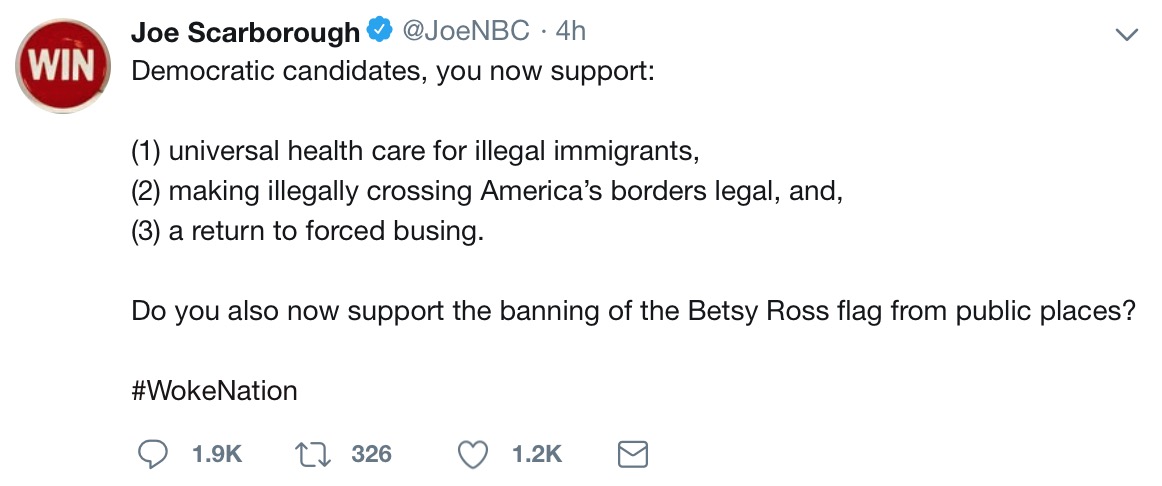 Hours later, Scarborough went full force as he ripped Democrats for "blowing themselves up politically" and "setting [themselves] on fire," which will inevitably result in Trump securing re-election.
Scarborough said he would be deleting these tweets before long, so here are the screengrabs:






Scarborough topped this off by changing his Twitter bio to "stop setting yourself on fire. Just beat Trump."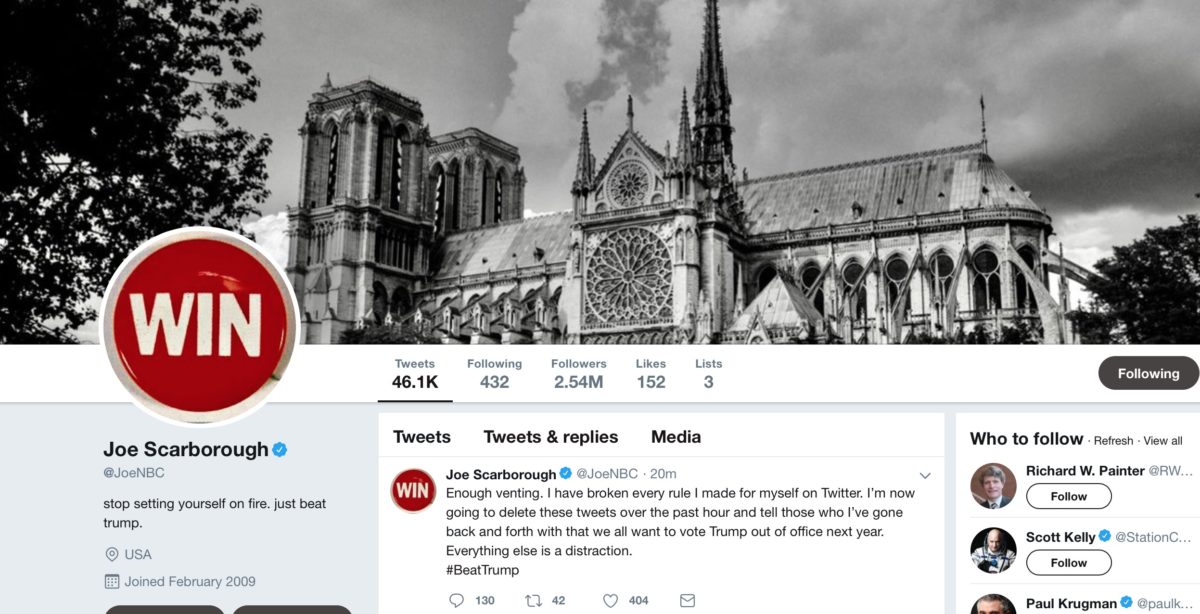 Have a tip we should know? [email protected]