Tucker Carlson Dominates Time Slot on Wednesday, MSNBC's Hayes Third In Demo at 8 PM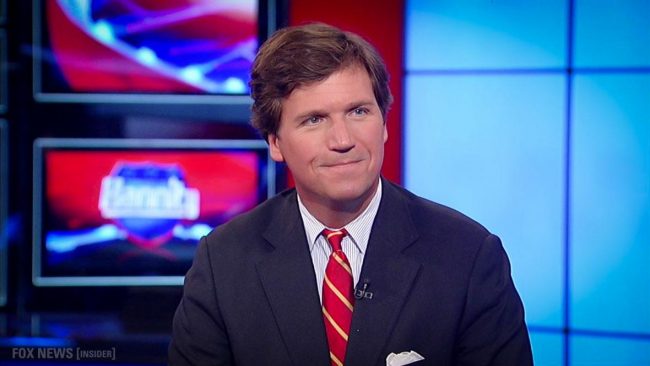 Fox News led the way on Wednesday night in the primetime cable news ratings, leading in both total viewers and the key 25-54 demographic during the 8 PM to 11 PM hours. Fox's 8 PM program, Tucker Carlson Tonight, dominated its time slot, posting wins in both metrics and finishing as the third most-watched cable news show of the day. Meanwhile, Tucker's MSNBC competitor, All In with Chris Hayes, came in third in the demo.
During primetime, Fox News attracted 2.921 million total viewers and a demo audience of 602,000. MSNBC finished second in both total viewership (2.582 million) and the demographic (572,000). CNN pulled in an overall audience of 1.359 million and 446,000 25-54 viewers.
Fox News' Hannity was the most-watched program of the day in terms of total viewers, averaging 3.251 million at the 9 PM hour. Hannity was second overall in the demo (668,000), with his 9 PM MSNBC competitor, The Rachel Maddow Show, placing first with 704,000 viewers. Maddow finished second for the day in total viewers with 3.102 million.
Tucker captured 3.076 million total viewers and 601,000 in the demo, compared to All In's overall viewership of 2.132 million and 441,000 demographic viewers.
Below are the 4 PM – 11 PM total viewer numbers for the cable news networks (in thousands):

Below are the demo numbers (in thousands):

[image via Fox News]
—
Follow Justin Baragona on Twitter: @justinbaragona
Have a tip we should know? [email protected]