Nancy Pelosi Calls Out the Media: 'The Press Loves' Trump, You 'Give Him All Day' Coverage!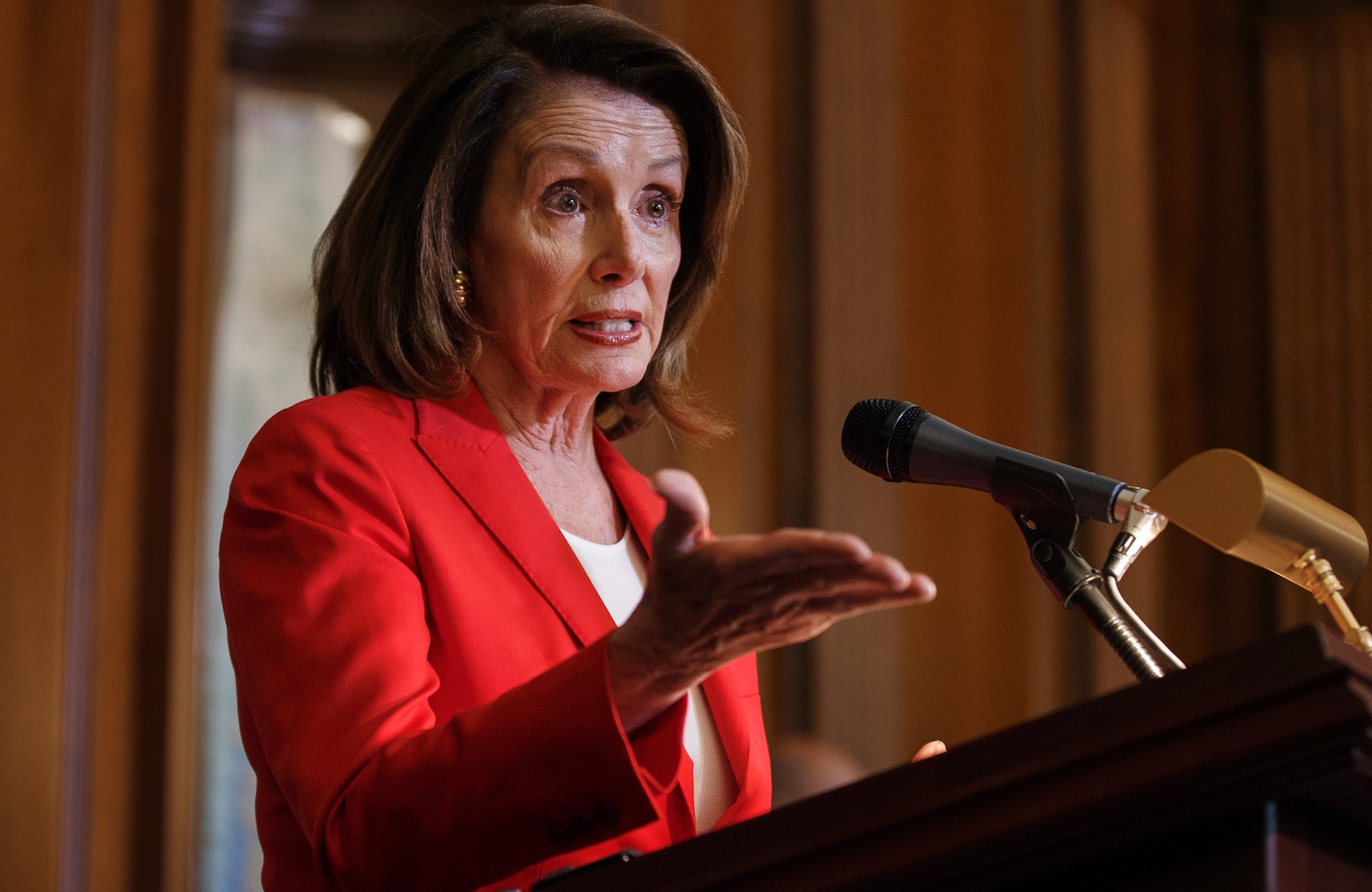 House Minority Leader Rep. Nancy Pelosi (D-CA) has been the subject of not completely positive press coverage in the days following the midterms — as the big three cable news networks breathlessly cover her fight to once again become Speaker. Now, the California Representative is hitting back at the press over what is, in her estimation, excessive coverage of President Donald Trump.
As part of a lengthy New York Times Magazine feature, Pelosi told correspondent Robert Draper that she believes the media "loves" the president — and it shows that love by saturating the airwaves with coverage of him and his administration.
From the report:
"May I say something you're not going to like? I think the press loves him. All day on TV — and I don't even watch TV, except sports. But he says somebody had a horse face — all day we hear about that. We hear about Kanye West, all day. You just give him all day! So I don't want you to think I'm making an analogy" — the descendant of Italian immigrants then laughed, unable to resist — "but Mussolini, he didn't care what they said about him, as long as they were talking about him."
The splashy feature comes as 16 House Democrats have gone public with their commitment to vote for someone else to lead in January.
[photo via Getty Images]
Have a tip we should know? [email protected]
Joe DePaolo - Senior Editor