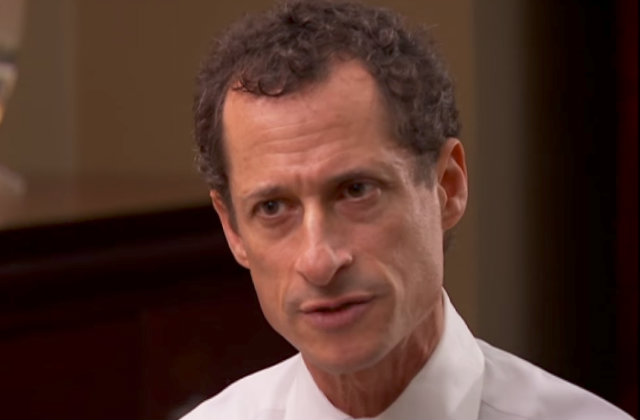 Earlier today, the Internet was abuzz with rumors that Anthony Weiner and Huma Abedin were getting back together and nullifying their divorce.
Where did we get that idea? A New York Post story with the attention-grabbing headline "Huma Abedin and Anthony Weiner Call Off Divorce."
After some more reporters got on the story, such as Buzzfeed's Mary Ann Georgantopoulos, it became clear that the divorce was still on, however, and that the couple were simply settling the matter outside of court.
Huma Abedin and Anthony Weiner will settle their divorce out of court. "In order to reduce any impact of these proceedings on their child, the parties have decided to attempt to reach a settlement swiftly and privately," her lawyer says.

— Mary Ann Georgantopoulos (@marygeorgant) January 10, 2018
In other words, New York Post got the story completely wrong. They even changed their headline on the sly later in the day, to reflect the screw-up, though without actually acknowledging that they made any mistakes.

Spot the difference?

"Call off" was replaced with "Withdraw," and nowhere in the article, as of this writing, have they updated the copy to reflect the new information uncovered by Georgantopoulos and others.
Mediaite has reached out to the author of the story, Julia Marsh, and, as of this writing, have yet to hear a response.
It's been a bad start to the week for Murdoch's preferred New York tabloid. This morning, we called out Post media columnist Keith Kelly for completely screwing the pooch on another story, in which he predicted in November that Cosmo was getting ready to shit-can editor Michele Promaulayko. Well guess what? She was just promoted.
[image via screenshot]
—
Follow Lawrence Bonk (@sidescrollers) on Twitter
Have a tip we should know? [email protected]