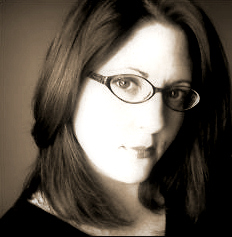 In what seems to have become an annual rite, there's a new list out counting down the top 20 conservative hotties (new media edition), and while I have great appreciation for conservative new media hotties, and I love Countdown, I'm not a big fan of this effort.
Judged by a panel that includes luminaries such as the LA Times' Andrew Malcolm and Jonah Goldberg from the National Review, the list delivers on its meager promise. So who's on the list, and what's wrong with it?
Here's Right Wing News' 20 Hottest Conservative Women In The New Media: (linkbait accomplished!)
20) Elizabeth Blackney from Media Lizzy & Friends

20) Skye from Midnight Blue Says

19) Michelle Malkin

17) Courtney Messerschmidt from GrEaT sAtAn"S gIrLfRiEnD

17) Kerrie from The Liberal Heretics

15) Michelle Oddis from Human Events

15) Shelly Roche from ByteStyle.Tv

13) Lori Ziganto from Snark and Boobs

13) Ann Coulter

12) S.E. Cupp from Red S.E. Cupp

11) Liz Stephans from The B-Cast

10) Sharon from The Liberal Heretics

7) Tabitha Hale

7) Freeman Hunt

6) Columnist Orit Sklar

5) Hannah Giles

4) Mary Katharine Ham from the The Weekly Standard

3) Ashley Herzog from Herzogian

2) Lila Rose

1) Dana Loesch from The Dana Show
Today marks exactly one year since my firing by Politics Daily's Melinda Henneberger over Playboy's list of "Top 10 Women I'd Like to Hate F***," (I wrote an article denouncing it, and Henneberger deleted the story, then deleted me) which is what made me realize that ranking conservative hotties must be a seasonal thing. This year finds a much milder fleshfest, judged by a panel of doughy bloggers for the website Right Wing News. I'm going to have a problem with any list that includes Elizabeth "Media Lizzy" Blackney at any rank other than #1. I have several with this one.
Now, I'm not one of those people who think it's never acceptable to notice that a beautiful woman is beautiful, and I understand the lure of easy linkbaiting (hence the headline). But there are ways, and there are ways.
In the modern media landscape, sex appeal is certainly a relevant factor to consider. What Right Wing News' 20 Hottest Conservative Women In The New Media misses out on is that it's not the only factor.
Their list consists of just that, a list and a photograph. No biographical info, no descriptions of their accomplishments, or critiques of their work. Just a picture and a link. There's nothing there that would make anyone want to read anything these women write. Lest you doubt the level of the pig factor here, there's this from one of the judges, James Joyner:
I would note that it would be useful to break the contest down into age brackets, as it's a bit silly to have 20-somethings pitted against 50-somethings.
Maybe they ought to bring in a livestock scale, too, and break it down into weight classes.
My perspective on this list is influenced by the fact that I know a lot of the women on it. Aside from the fact that if I went up to Mary Katherine Ham and said "You're hot!" she'd probably punch me in the arm, it's just not an adequate measure of her worth as a human being. Sure, she has a beautiful smile that lights up a room, but she also pounds the pavement with an old-timey reporter's notebook, noticing things that escape me.
And what about Michelle Malkin? You mean to tell me that a panel of 8 right-wing bloggers couldn't crank out a paragraph about Michelle Malkin?
Which brings me to Lizzy. Like everyone on this list, I couldn't disagree more with her politics, nor she with mine. However, she's been a loyal friend and fan since before anyone had ever heard of me. She's a Gold Star Wife, widowed at the age of 25, and mother of a now-14 year-old daughter. Much to my shock, she and I share many common views on parenting.
When I got into trouble for denouncing that Playboy article, Lizzy risked, and ultimately lost, a very beneficial relationship with AOL in order to do the right thing, not just out of loyalty to me, but to her own closely-held values.  While we don't get to gab nearly often enough on her radio show, she's always in my heart.
I don't expect a link-baiting top 20 list to be able to take the full measure of Lizzy, or Tabitha Hale, who does huge work for Freedomworks, or Lori Ziganto, whose tweets will make you laugh out loud. But this list doesn't even try.
According to Lizzy, who was thrilled to be on the list, the women get their turn next. Dr. Melissa Clouthier is putting together a list of Hottest Men in New Media, and Lizzy is one of the judges. I'll be interested to see if they manage to get any further below skin-depth.
Have a tip we should know? tips@mediaite.com