Trump Accuses Michael Cohen of 'Lying' Under Oath, Calls Him 'PR Person Who Did Small Legal Work'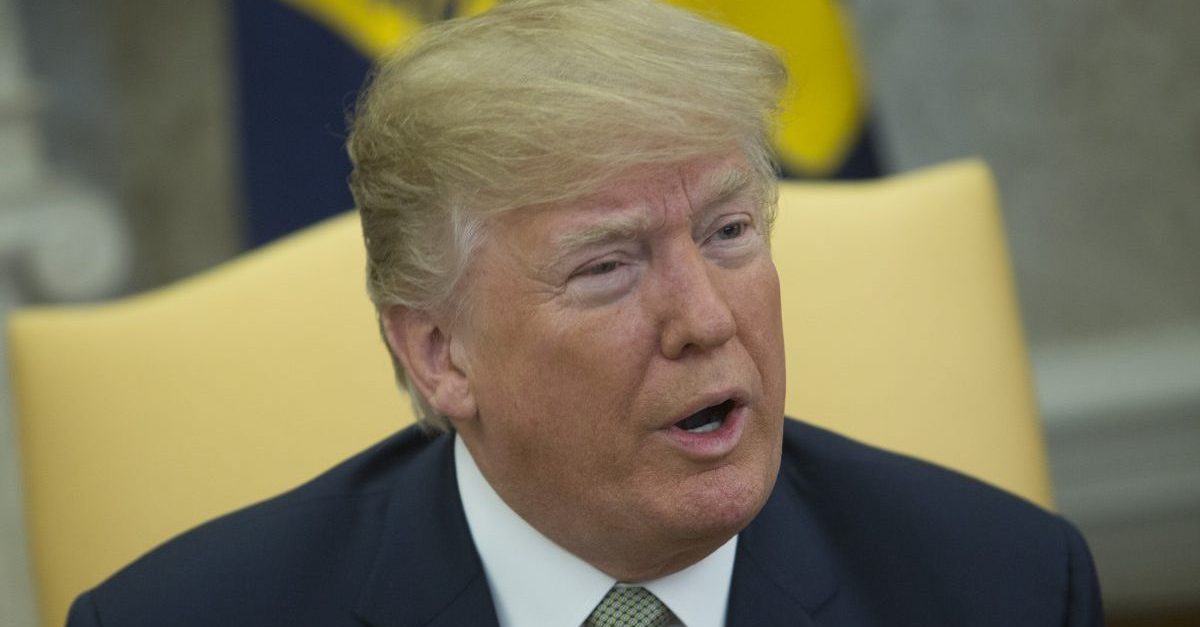 President Donald Trump sat down with the AP for an interview today, and while the most noteworthy part was his commentary on Saudi Arabia being like Brett Kavanaugh, he also made news on a number of other fronts.
Notably, he was asked about his former lawyer Michael Cohen saying in his plea deal that he was directed by Trump to violate campaign finance law. Trump said he was "lying" while trying to downplay Cohen's role in his orbit:
Trump also declared that Cohen's testimony was "totally false" in his August plea deal to campaign finance violations alleging he coordinated with Trump on a hush-money scheme to buy the silence of Daniels and a Playboy model who alleged affairs. But in entering the deal with Cohen, prosecutors signaled that they accepted his recitation of facts and account of what occurred.

He derided Cohen, who worked for Trump for a decade, as "a PR person who did small legal work," and said it was "very sad" that Cohen had struck a deal to "achieve a lighter sentence."
Trump also stood by his "horseface" insult of Stormy Daniels and said he won't take the blame if Republicans lose the House in November. You can read more here.
[featured photo via Getty Images]
Have a tip we should know? tips@mediaite.com
Josh Feldman - Senior Editor