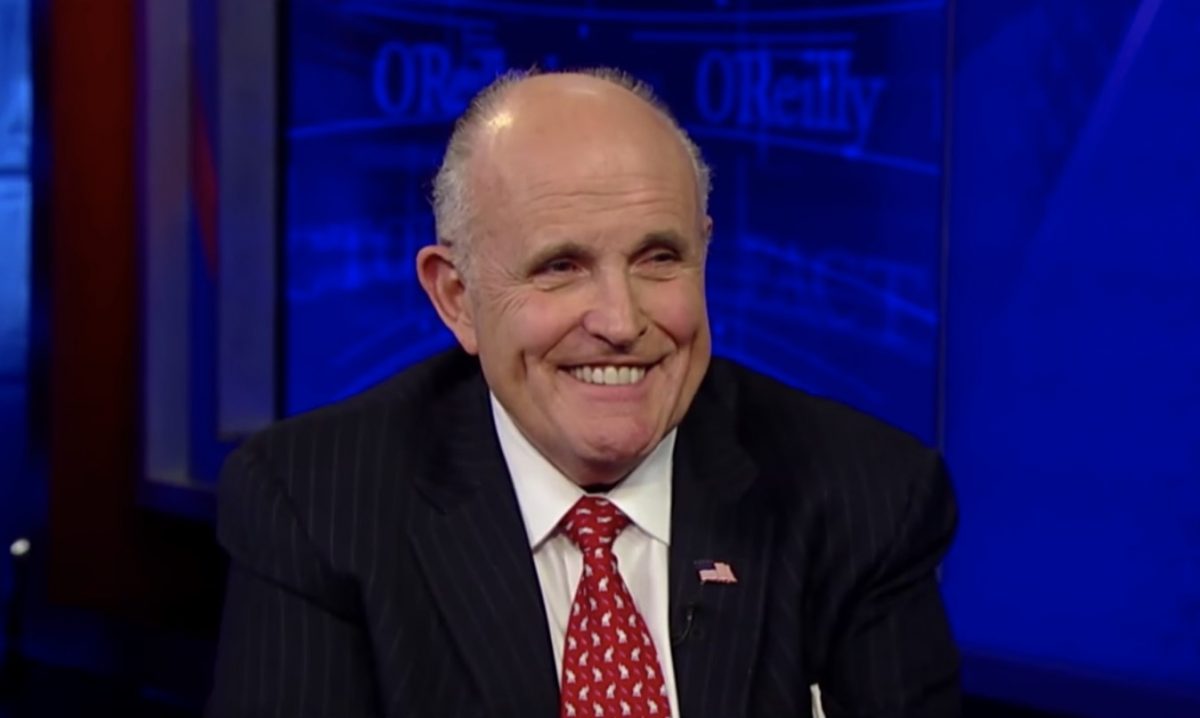 President Donald Trump is adding a familiar face to his legal team in the coming days.
Former New York City mayor Rudy Giuliani will soon join Trump's current stable of personal lawyers.
Giuliani confirmed the news on Thursday, claiming he planned to "negotiate an end" to the Mueller probe.
Giuliani says he is joining Trump's legal team to "negotiate an end" to Mueller probe, by @costareports @jdawsey1https://t.co/wpYB3bY06o

— Peter Wallsten (@peterwallsten) April 19, 2018
Trump's longtime lawyer, Jay Sekulow, also confirmed the news to CNN on Thursday afternoon.
It's official. Jay Sekulow announces that Rudy Giuliani is joining President Trump's personal legal team. (Trump once considered making him attorney general.)

— Kaitlan Collins (@kaitlancollins) April 19, 2018
Until now, the resignation of John Dowd and the legal woes of Michael Cohen have left a hole in Trump's personal lawyer team that few seem willing to fill.
Now, it seems Trump has turned to a longtime ally for legal aid.
Giuliani, who was once floated as a likely candidate for Attorney General, has proved himself a loyal advocate of Trump throughout the years, defending Trump's "grab her by the pussy" remarks and repeatedly going for bat for his friend on cable news on a number of controversial issues.
A start date for Giuliani has not yet been announced.
[image via screengrab]
Have a tip we should know? [email protected]