House Republicans Condemn Rep. Steve King For Comments on White Supremacy: 'Abhorrent and Racist'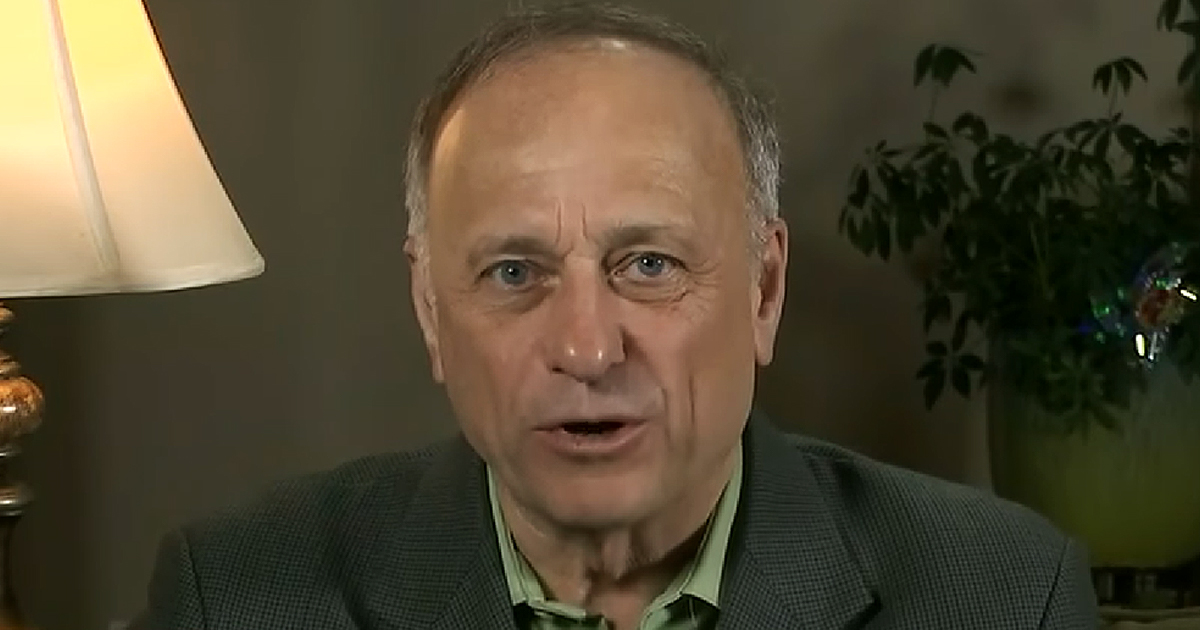 After Rep. Steve King's (R-IA) comments about white supremacy in the New York Times, some of his colleagues in the House of Representatives have publicly condemned him.
"White nationalist, white supremacist, Western civilization — how did that language become offensive," King, who is a self-avowed nationalist, asked in his interview.
Rep. Liz Cheney (R-WY), who is number three in House leadership, said King's words were "abhorrent and racist" and don't belong in the national conversation.
These comments are abhorrent and racist and should have no place in our national discourse. Steve King asks how terms 'white nationalist' and 'white supremacist' became offensive | TheHill https://t.co/yL23avpNFB

— Liz Cheney (@Liz_Cheney) January 10, 2019
Other Republicans have similarly called him out:
This is an embrace of racism, and it has no place in Congress or anywhere. https://t.co/jUXsNgckPE

— Justin Amash (@justinamash) January 10, 2019
.@SteveKingIA the embrace of these terms and philosophies are fundamentally wrong and offensive and have no place in Congress, our nation, or anywhere. https://t.co/jKYvAPtUU1

— Rep. Paul Mitchell (@RepPaulMitchell) January 10, 2019
After receiving heavy backlash from both sides of the aisle, King released a statement saying he rejected being labeled as a white supremacist.
"I want to make clear one thing abundantly clear; I reject those labels and the evil ideology that they define," he said. "Further, I condemn anyone that supports this evil and bigoted ideology which saw in its ultimate expression the systemic murder of 6 million innocent Jewish lives."
Have a tip we should know? tips@mediaite.com