James Comey to Lawmakers: 'No Serious Person' Thinks There's a Case Against Clinton Over Emails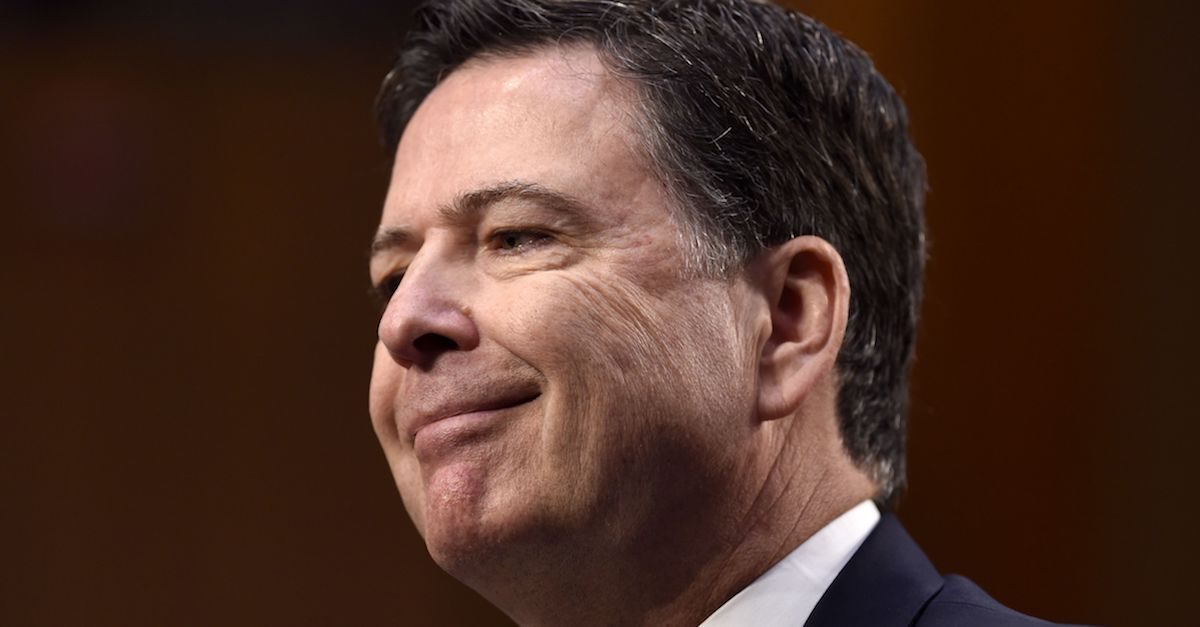 The transcript of former FBI Director James Comey's closed-door meeting with lawmakers is out and in it are some interesting nuggets.
According to CNN, the Friday meeting was tense and "Republicans were frustrated by instructions from a Justice Department attorney telling Comey not to answer certain questions about the Russia investigation."
Comey and House Democrats also reportedly called it a waste of time and were irked by the number of questions about Hillary Clinton's emails.
And in fact, a look at the transcript shows Clinton's name appeared repeatedly as lawmakers asked about Comey's decision not to charge Clinton for mishandling classified information and if she was questioned in regards to Bill Clinton's meeting with Loretta Lynch, as well as a laundry list of other questions surrounding the emails.
Then, on page 84, at the tail end of Rep. Sheila Jackson Lee's questioning, Rep. Jackson Lee asks Comey this: "Is there any need to further investigate Hillary Clinton's emails based upon the decision that you made not to prosecute?"
Comey replied: "Not that I can possibly see."
Jackson Lee then followed up, "You consider this case closed?"
Comey, who had been asked by the lawmakers repeatedly about Clinton's emails then said this: "Yes. There's no serious person who thinks there's a prosecutable case there. And so, not that can I see."
See an excerpt of the transcript below.  The full transcript is available here.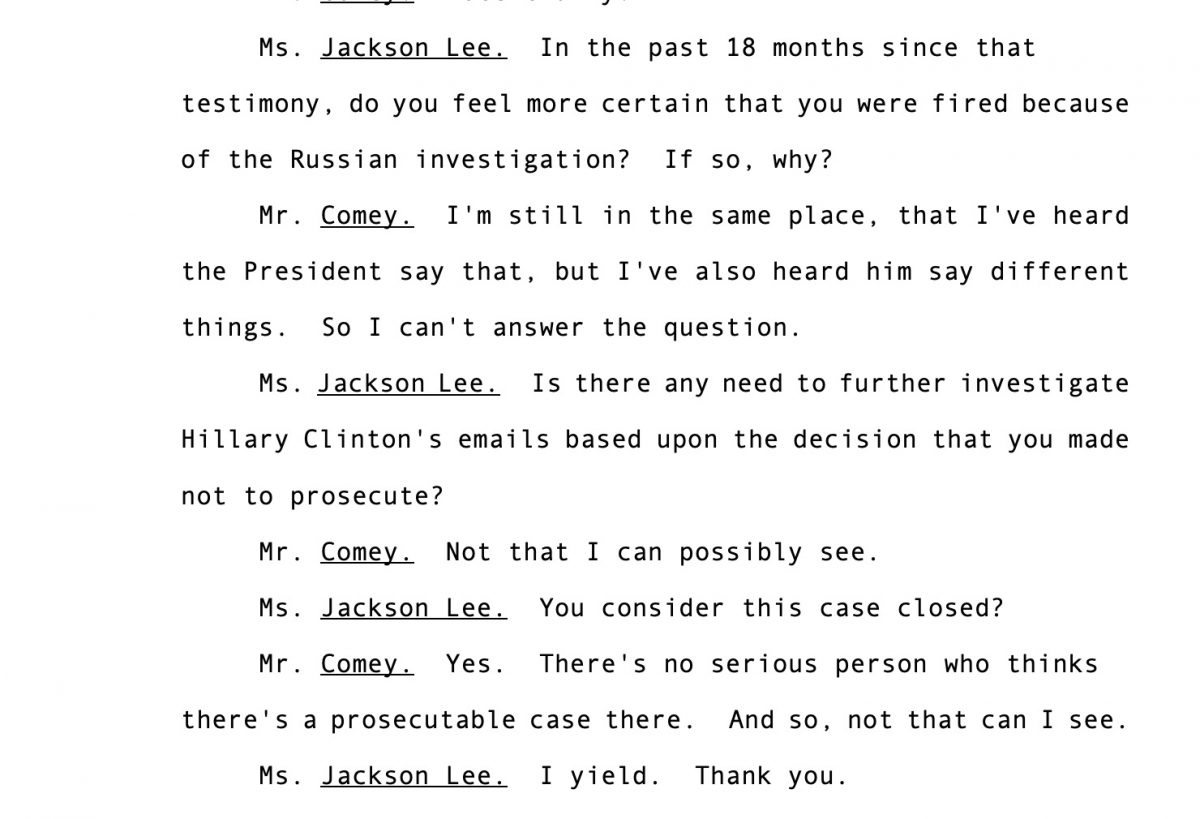 Have a tip we should know? tips@mediaite.com