On this week's edition of Saturday Night Live, the show's Weekend Update segment took its usual sharp aim at the Trump administration, including a gag that perfectly summed up Donald Trump's ever-deepening legal jeopardy.
"Well, this last week was a pretty bad year for Donald Trump," Update anchor Colin Jost said. "Think about what is currently under investigation for him. Trump's campaign, his transition, his inauguration, his business and his presidency."
"So everyone check your cards because you might have impeachment bingo," he added.
Jost also joked that "this is a lot of legal jeopardy for a president. I mean, I'm no lawyer, but neither is Trump's lawyer."
He was referring to Michael Cohen, but could just as easily have meant Rudy Giuliani, whose latest defense is essentially that Trump hasn't murdered anyone. That we know of.
Watch the clip above, via NBC. Or fill out the card yourself.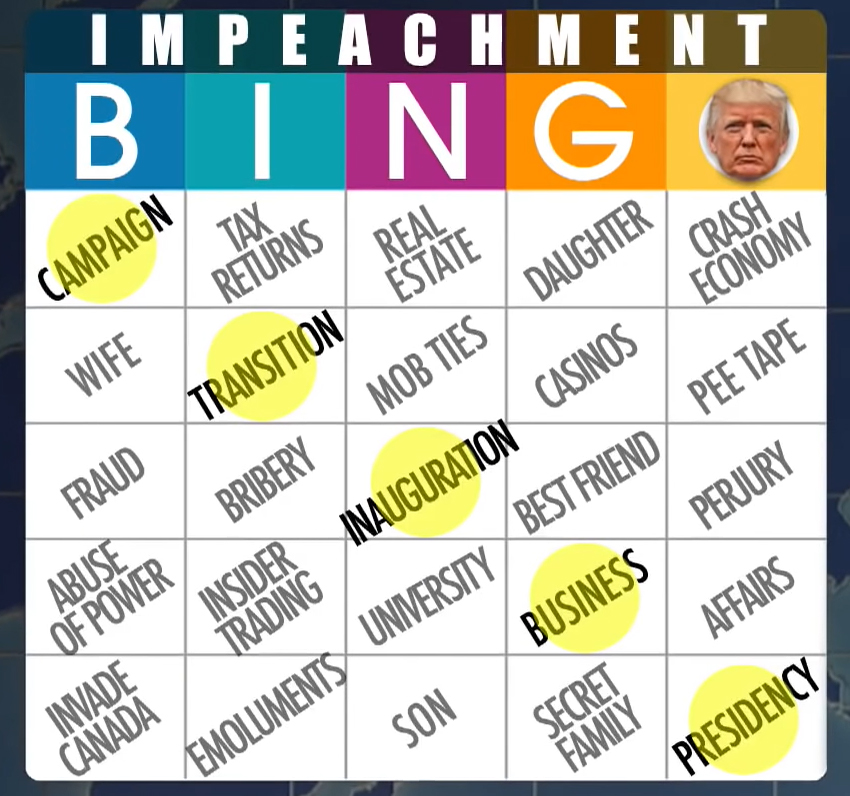 [image via screengrab]
Watch the clip above, courtesy of NBC.
Have a tip we should know? [email protected]