John Legend Looking For 'Out of Shape' Actors to Play Trump Supporters in New Video
Musician John Legend is working on a new video project that will presumably focus on a protest pitting Trump supporters against counter-protesters, a la Charlottesville. And it appears Legend knows the type of actors he wants to play the Trump supporters — fat, older, white people.
Per TMZ, a listing for Legend's video — scheduled to shot on Sept. 8th — posted in Casting Networks in Los Angeles is calling for eight white men and women, "30-65 years old" and "[p]referably out of shape." The ad says they will be a part of a "make belief rally" as Trump supporters and that the "camera will pass them as they stand and rally."
Below is a screengrab of the listing, via TMZ: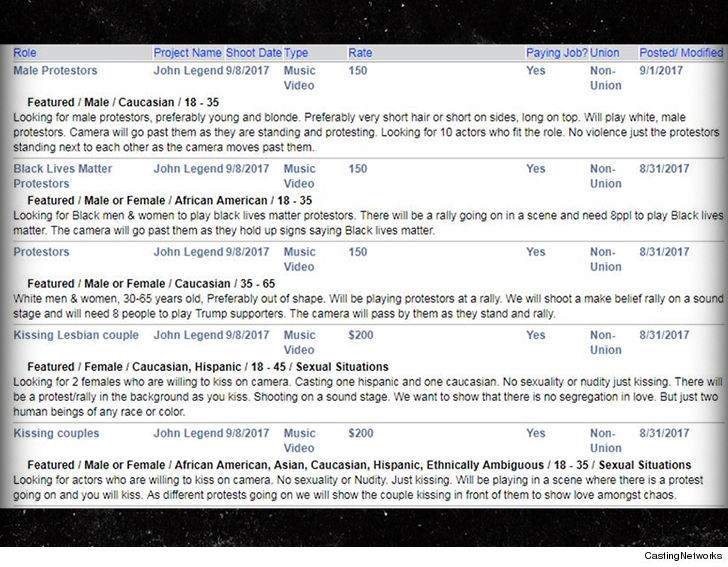 The listing also included a photo for reference, via The Telegraph: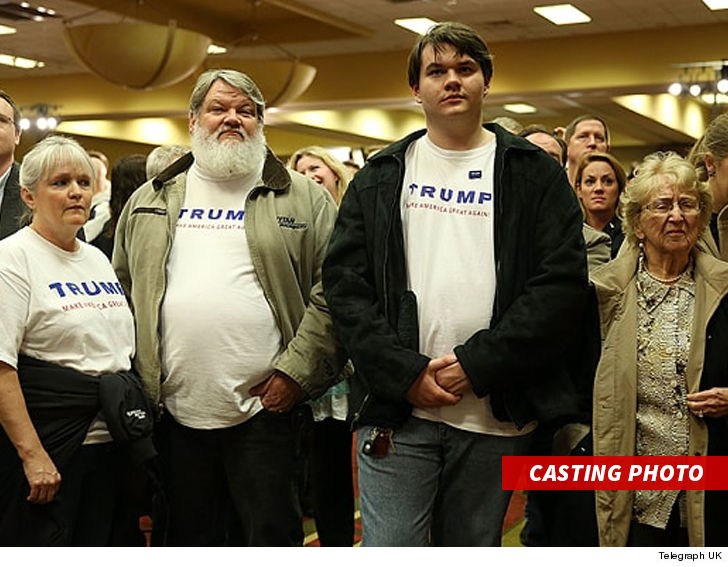 As seen above, the project is also looking for a number of other actors to play various other roles, such as Black Lives Matter protesters, young blonde male men with very short hair (maybe alt-right protesters?) and two females who are willing to kiss each other on camera.
Legend and his wife, Chrissy Teigen, are both known for their highly critical attitudes towards President Trump. In a recent interview, Legend stated that Trump is "an embarrassment to our country." Back in May, Teigen blamed Trump for "crippling" anxiety she's suffered since his election and wanted him to pay her medical bills.
[featured image via screengrab]
—
Follow Justin Baragona on Twitter: @justinbaragona
Have a tip we should know? [email protected]