Michael Avenatti on His Chance Encounter With Michael Cohen: Had Trump Seen It, 'He Would Have Blown A Gasket'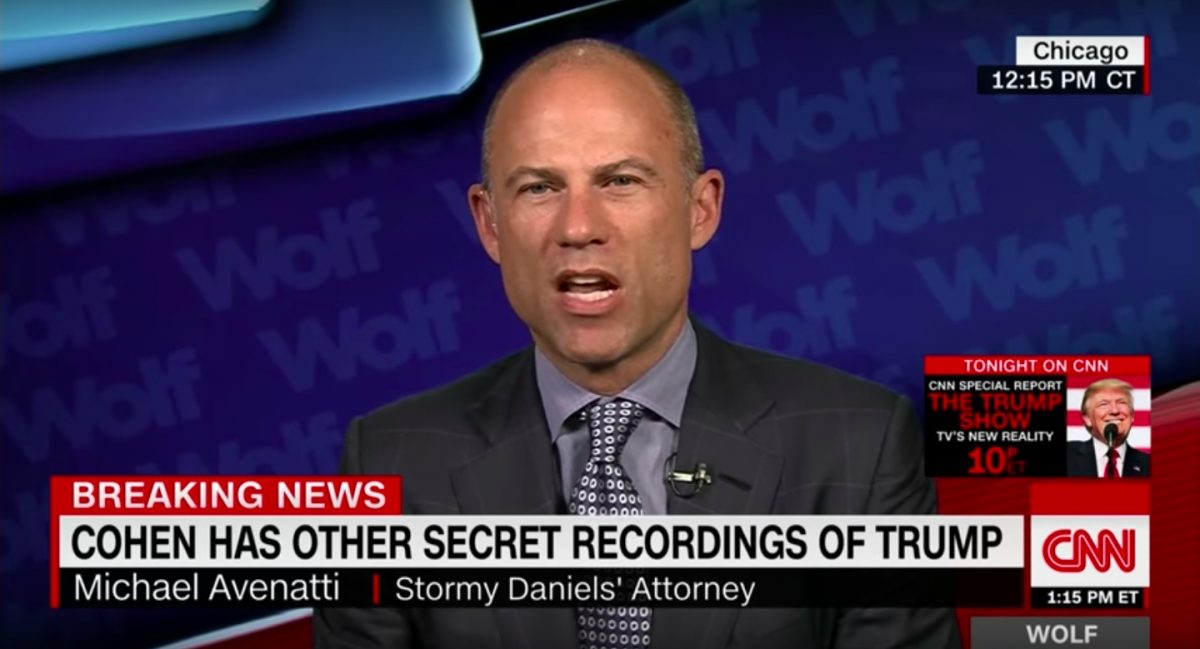 Stormy Daniels lawyer Michael Avenatti told CNN that a chance meeting with former Donald Trump lawyer Michael Cohen may have been quite serendipitous indeed – for Avenatti.
Avenatti said that the two happened to see each other Monday night at Scalinatella, an Italian restaurant in New York. They ended up having what Avenatti called a "very open, honest and frank discussion that I found to be extremely productive."
"It was lengthy. It was frank," he added. "That meeting could ultimately end up being a critical meeting."
Tantalizingly and in true showman don't-play-all-your-cards fashion, Avenatti would not disclose to CNN what the nature of the discussion was. However, he did say: "Had Mr. Trump witnessed this interaction, he would have blown a gasket."
As for the now-confirmed existence of tape recordings of Cohen speaking with many individuals about sensitive topics, including Trump, Avenatti said Cohen has "multiple" recordings of them.
"We are again demanding the release of the tapes," he added.
Both Cohen and his lawyer declined to comment for CNN.
[image via screengrab]
Have a tip we should know? tips@mediaite.com