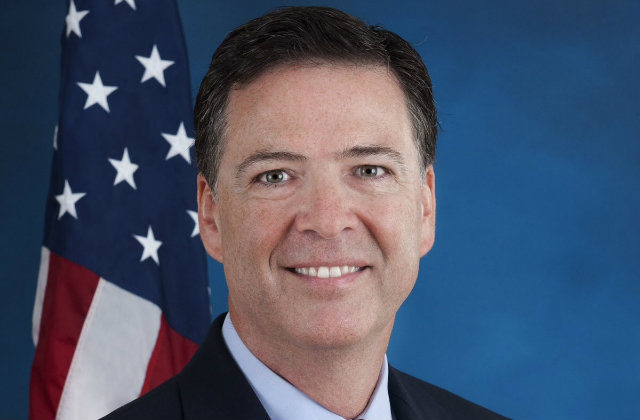 There's been a lot of speculation about FBI Director James Comey recently. Who or what he is investigating and what he chooses to disclose have consumed political and media circles for months.
On Wednesday, Newsweek added fuel to the fire, publishing reports that Comey wanted to go public about the hacking story last Summer by writing an Op-Ed for a major publication, but was stopped by the Obama administration.
"He had a draft of it or an outline. He held up a piece of paper in a meeting and said, 'I want to go forward. What do people think of this?'" said one of Newsweek's two sources for the story. Present in the meeting were, Department of Homeland Security Secretary Jeh Johnson, National Security adviser Susan Rice, Attorney General Loretta Lynch, and Secretary of State John Kerry. Some of them didn't like the pitch, specifically feeling that an Op-Ed by an individual didn't carry the same weight as an official statement from government agencies, like the one that came in October.
Comey's draft did not mention the investigation of the ties between Russia and members of President Donald Trump's campaign.
[Photo: Public domain FBI work]
Have a tip we should know? [email protected]
---