Trump Calls Grieving Widow of Soldier Killed in Niger: 'He Knew What He Signed Up For'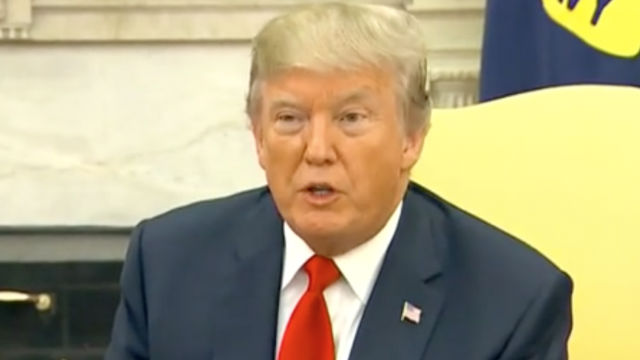 Earlier this week, President Donald Trump was confronted during a press conference for not publicly speaking about the four soldiers who were killed in Niger earlier this month. Trump took that opportunity to not only defend his actions but to claim that Barack Obama and other presidents hadn't called the families of slain soldiers in the past.
Facing an avalanche of criticism over both his smear of his predecessors and his silence on the fallen military members, the president made calls to the families of victims today. And in one call, it appears the president's words weren't exactly what a widow was looking for.
U.S. President Donald Trump told U.S. Army Sgt. La David Johnson's widow Tuesday that "he knew what he signed up for …but when it happens it hurts anyway," when he died serving in northwestern Africa, according to Rep. Frederica Wilson, D-Miami Gardens.

"Yes, he said it," Wilson said. "It's so insensitive. He should have not have said that. He shouldn't have said it."
Myeshia Johnson, Sgt. Johnson's widow, is currently pregnant with the couple's third child. The conversation with the president occurred around 4:45 PM ET today, shortly before she received her slain husband's remains at Miami International Airport.
[image via screengrab]
—
Follow Justin Baragona on Twitter: @justinbaragona
Have a tip we should know? [email protected]