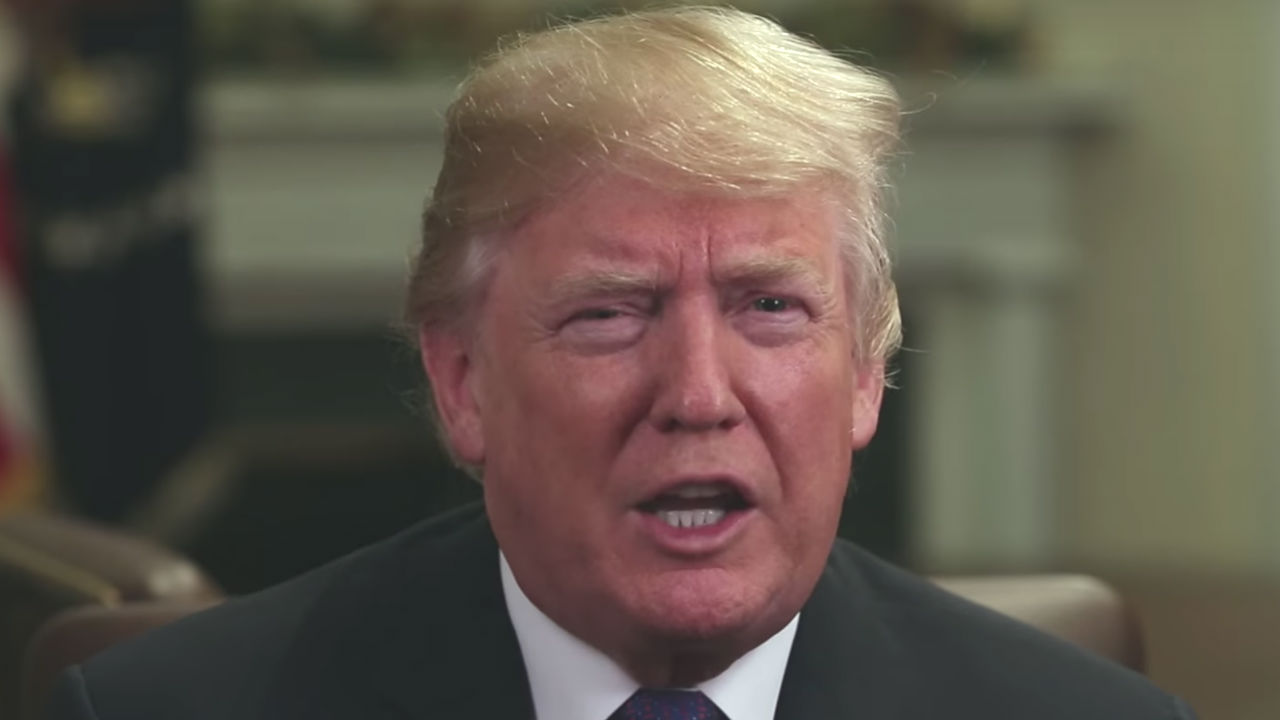 President Donald Trump's latest Twitter attack? Rep. Adam Schiff (D-CA). Or, as the commander in chief calls him, "little Adam Schitt."
Trump mocked the congressman with the name in a Sunday tweet, writing it was "so funny" that Schiff was "talking about the fact that Acting Attorney General Matt Whitaker was not approved by the Senate, but not mentioning the fact that Bob Mueller (who is highly conflicted) was not approved by the Senate!"
So funny to see little Adam Schitt (D-CA) talking about the fact that Acting Attorney General Matt Whitaker was not approved by the Senate, but not mentioning the fact that Bob Mueller (who is highly conflicted) was not approved by the Senate!

— Donald J. Trump (@realDonaldTrump) November 18, 2018
In recent days, the congressman has denounced Trump's appointment of Acting Attorney General Matthew Whitaker, even calling it his "most direct challenge to the rule of law" in a Washington Post editorial last week.
Whitaker's appointment has been the target of widespread controversy for the president's failure to have him approved by the senate first.
Though Trump's tweet decried Special Counsel Robert Mueller not having received Senate approval, that is not a necessary step of the appointment process for his position.
Have a tip we should know? tips@mediaite.com