Trump Unleashes on Google, Alleges Bias For Promoting Obama's SOTU Speeches and Not His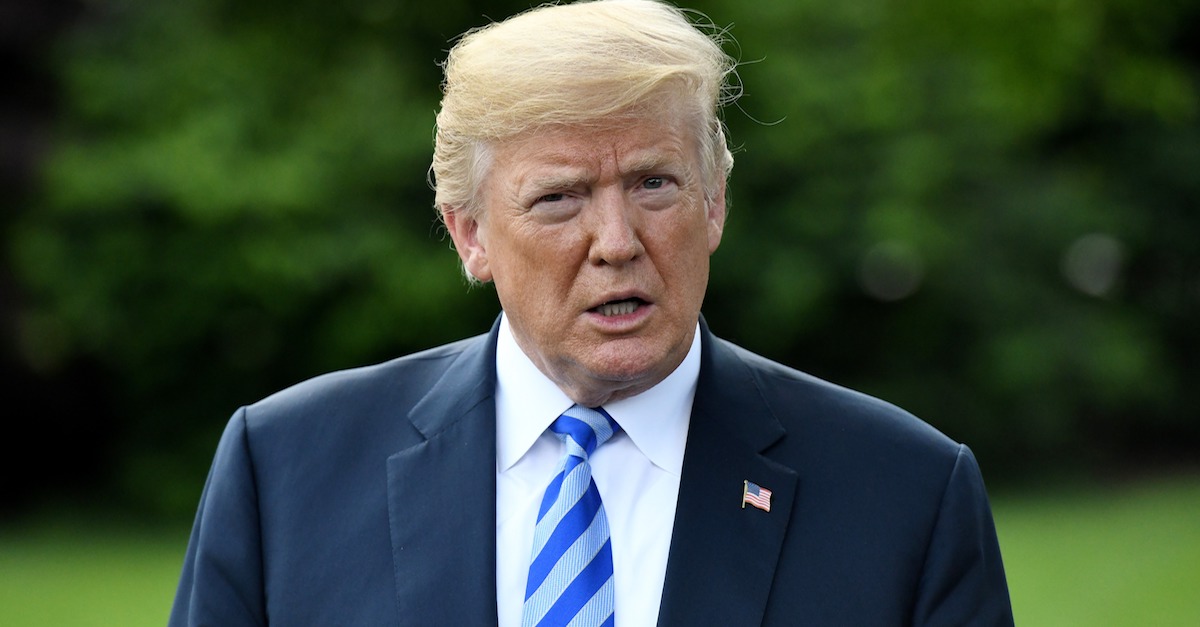 President Donald Trump is going all in with his attacks on Google.
Wednesday afternoon on Twitter, the president posted a video in which he accused the tech behemoth of tipping the scale by promoting former President Barack Obama's State of the Union speeches on their homepage — and then ceasing the practice during the Trump administration.
Along with the video, Trump added the hastag "#stopthebias."
#StopTheBias pic.twitter.com/xqz599iQZw

— Donald J. Trump (@realDonaldTrump) August 29, 2018
The tweet comes one day after Trump's ominous statement from the Oval Office that Google "better be careful." Tuesday morning, the president claimed the search engine is "rigged" against him. Google responded in a statement — denying they have a political agenda.
UPDATE –– 6:29 pm ET: In a statement Google said they highlighted a livestream of Trump's State of the Union this year:
Google statement on Trump's latest "stop the bias" tweet pic.twitter.com/BL6qBvymj6

— Oliver Darcy (@oliverdarcy) August 29, 2018
Correction: Mediaite previously reported that Trump was correct — based on archived pages from the Wayback Machine. But an unearthed screenshot posted to the Donald Trump subreddit appears to support Google's claim that they did indeed promote the speech in 2018.
And if you still don't believe Google, Trump's pals at r/The_Donald grabbed a screenshot on Jan 30, 2018 https://t.co/Jol83mb4aY pic.twitter.com/pzPPeTRWW5

— Jon Passantino (@passantino) August 29, 2018
[featured photo via Getty Images]
Have a tip we should know? [email protected]
Joe DePaolo - Senior Editor