Milo Yiannopoulos Responds to Video Outrage: 'I Do Not Advocate' for Pedophilia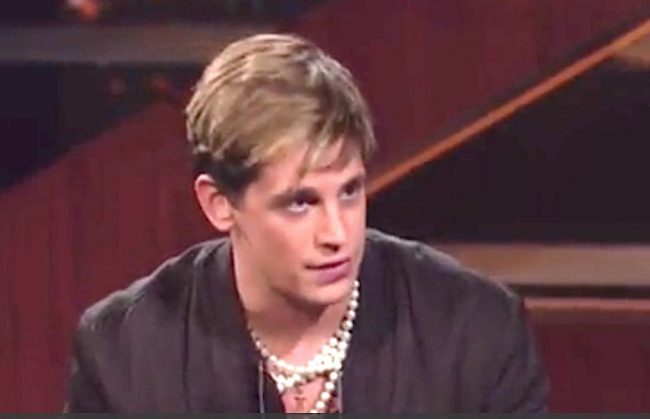 Not long after Milo Yianopoulos was disinvited from speaking at this years Conservative Political Action Conference earlier today, the provocateur took to Facebook to defend himself.
Yiannopoulos, who posted to Facebook at length on Sunday, was quick to point out that, as a victim of sexual abuse himself, he has "devoted large portions of my career as a journalist to exposing child abusers." He continues, though, admitting that he does "understand that these videos, even though some of them are edited deceptively, paint a different picture."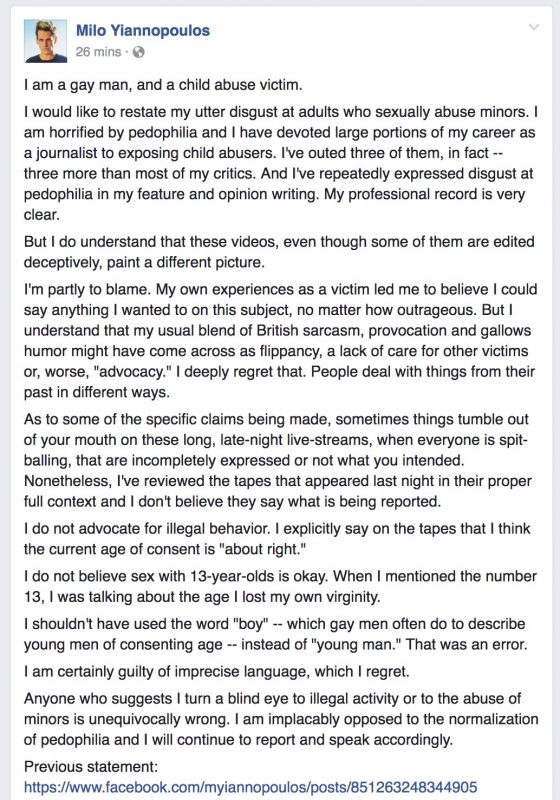 Continuing his back-pedaling, Yiannopoulos confesses that he "shouldn't have used the word 'boy,'" when speaking of men of a certain consenting age.
"I do not advocate for illegal behavior," he states, continuing that "[a]nyone who suggests I turn a blind eye to illegal activity or to the abuse of minors is unequivocally wrong."
It was announced earlier Monday, by ACU chairman Matt Schlapp, that President Trump would be guest speaker at this years conference, allegedly taking the place of Yiannopoulos.
UPDATE –– 5:41 pm ET: Yiannopoulos posted a video to Facebook further explaining himself and expressing contrition:
[image via screengrab]
Have a tip we should know? [email protected]