Comey Says He No Longer Considers Himself a Republican: 'They've Lost Their Way'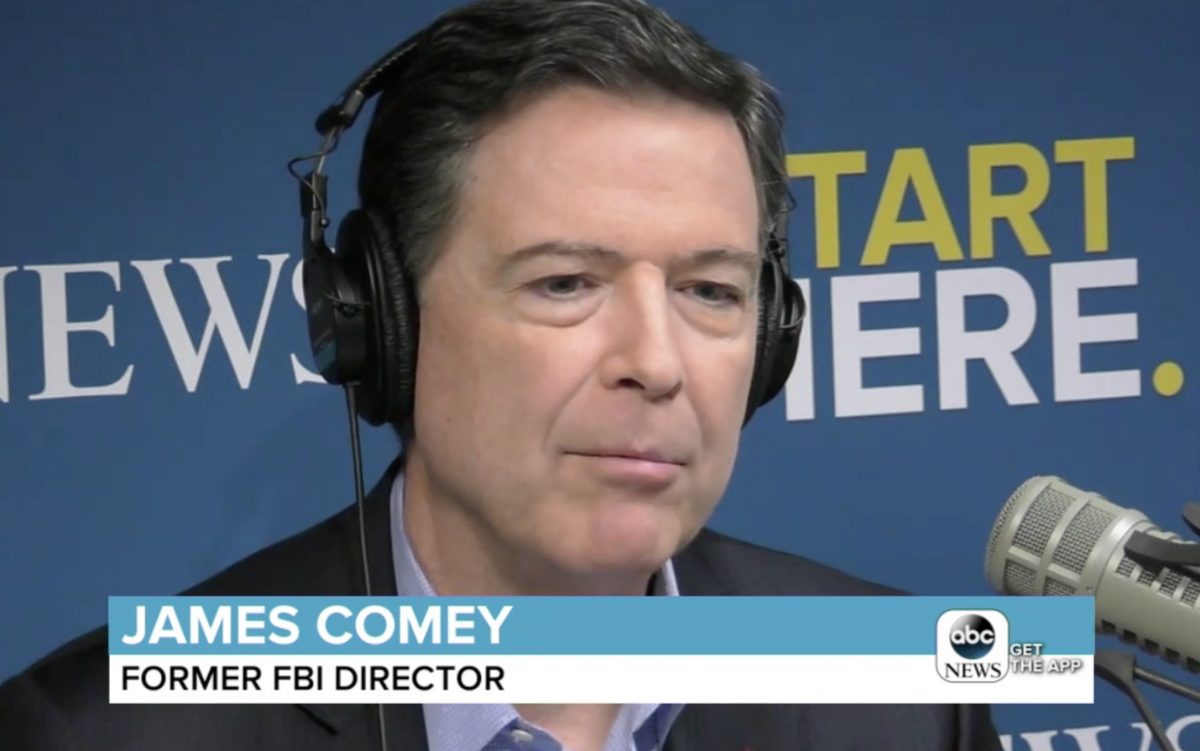 James Comey declared on Wednesday that he is no longer a Republican, stating in an interview with "the Republican party has left me."
In an interview on ABC News podcast Start Here, the former FBI director, who used to consider himself a Republican, was asked whether he still saw himself as a member of the Grand Old Party.
"No," Comey replied. "The Republican party has left me, and many others."
Comey cited the website started by the RNC to undermine his media tour, inspired by President Donald Trump's rhetoric, called "LyinComey.com."
"I just think they've lost their way and I can't be associated with it," he said.
Comey noted that the changes to the Republican party happened "probably over the Trump presidency."
"These people don't represent anything I believe in."
"I see the Republican Party, as near as I can tell, reflects now entirely Donald Trump's values," Comey continued. "It doesn't reflect values at all. It's transactional, it's ego-driven, it's in service to his ego. And it's, I think, consoling itself that we're going to achieve important policy goals — a tax cut or something."
According to ABC News host Brad Mielke, Comey said he still respects some Republicans, including Mitt Romney.
[image via screengrab]
—
Follow Aidan McLaughlin (@aidnmclaughlin) on Twitter
Have a tip we should know? [email protected]
Aidan McLaughlin - Editor in Chief