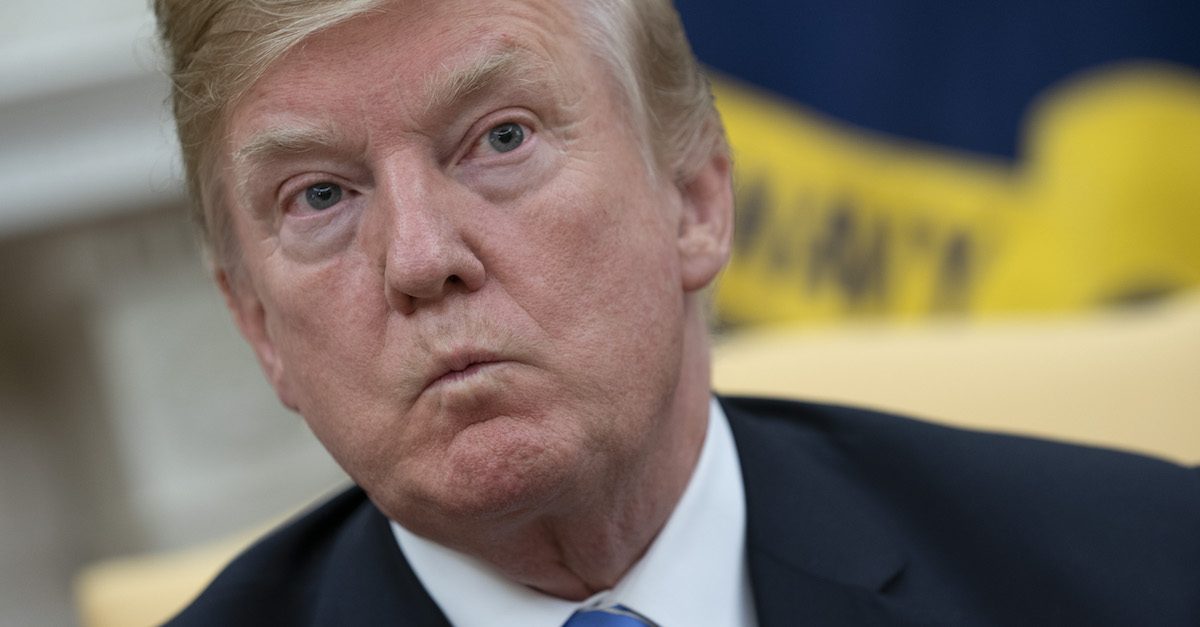 President Donald Trump has returned to his subjective claim that FBI officials spied on his presidential campaign, which echoes his previous unverified assertion that "Obama had his wires tapped in Trump Tower."
Trump tweeted:
The rank and file of the FBI are great people who are disgusted with what they are learning about Lyin' James Comey and the so-called "leaders" of the FBI. Twelve have been fired or forced to leave. They got caught spying on my campaign and then called it an investigation. Bad!
— Donald J. Trump (@realDonaldTrump) January 15, 2019
As pressure mounts on the White House and the report from Special Counsel Robert Mueller is reportedly close to being released, President Trump has significantly ramped rhetoric that undermines the Department of Justice and FBI who reportedly started a counterintelligence investigation into whether or not Trump presented a security risk and was somehow working on behalf of Russia.
Yesterday, Trump denied he was working for Russia and proclaimed of the Mueller investigation "the whole thing is a big fat hoax." Later in that very same press spray, he undermined the FBI investigation calling Justice Department officials "dirty scoundrels" and "dirty cops."
The idea that the FBI was "spying" on his campaign is a subjective portrayal of what has been reported. In July of 2017, Trump tweeted:
Terrible! Just found out that Obama had my "wires tapped" in Trump Tower just before the victory. Nothing found. This is McCarthyism!

— Donald J. Trump (@realDonaldTrump) March 4, 2017
(Photo by Chris Kleponis-Pool/Getty Images)
Have a tip we should know? tips@mediaite.com