Elizabeth Warren Responds to Trump's Meme Attack on Her 2020 Presidential Campaign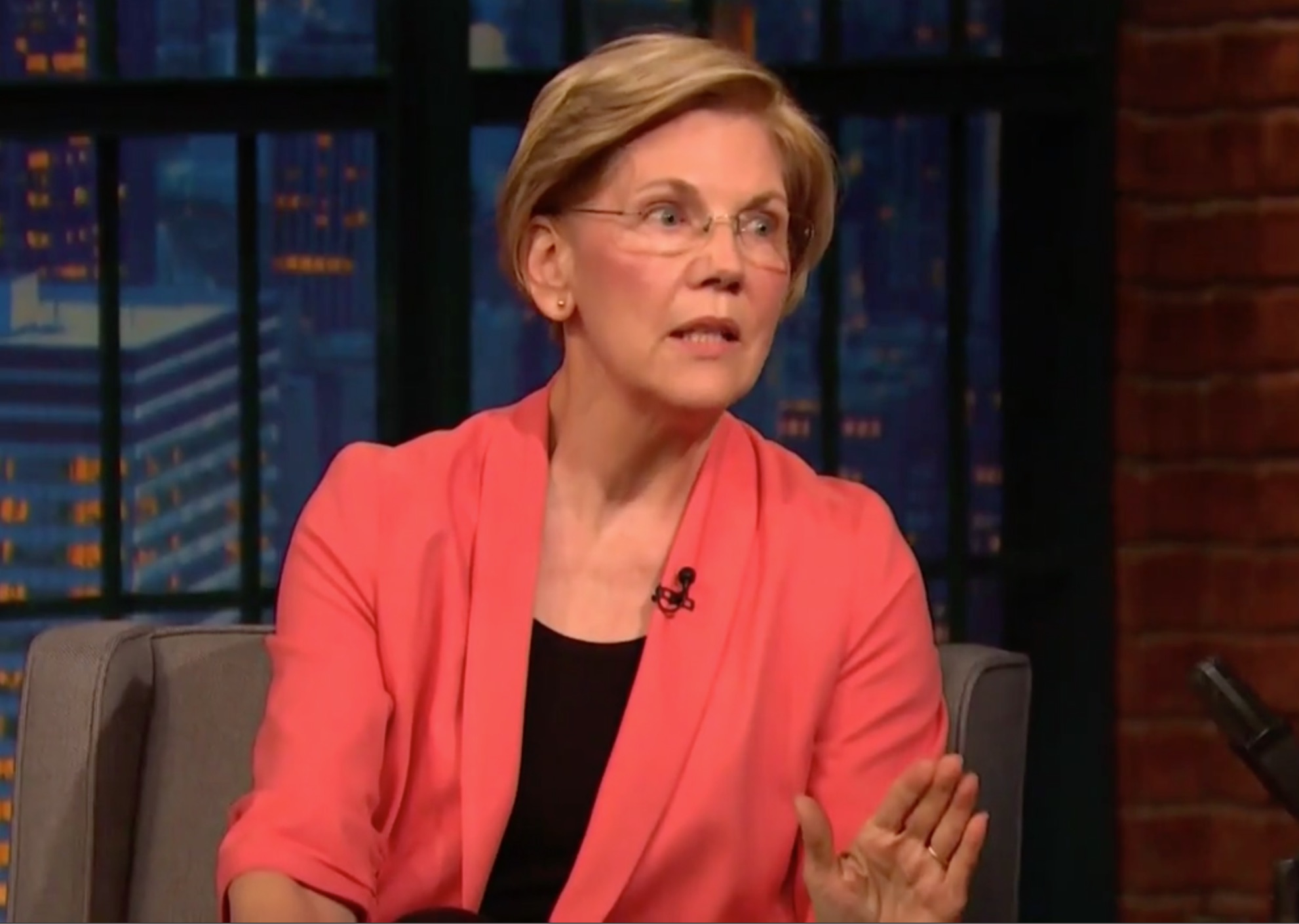 Senator Elizabeth Warren responded to President Donald Trump ridiculing her Native American ancestry on Thursday, via NBC News reporter Frank Thorp. Warren announced her intention to run for president on New Year's Eve.
For some time President Trump has mocked Senator Warren's claim to be of Native American ancestry — with what many see as the racially insensitive term "Pocahontas." Last year Warren addressed doubts with a public DNA test that proved she, in fact, did have Native American bloodlines, though the percentage was low enough to merit more scorn from those who already were ridiculing her.
On Thursday morning, Trump retweeted this parody meme that mocked Warren's indigenous ancestry:
— Donald J. Trump (@realDonaldTrump) January 3, 2019
Thorp apparently shared the tweet with Warrren and tweeted her reply:
Just showed this tweet to @ewarren. Her response: "Yea, again, how about the president spends his time getting the government back open…" https://t.co/L4U6aDmq4Y

— Frank Thorp V (@frankthorp) January 3, 2019
Thorp added:
Asked how she'll navigate attacks from Pres Trump on her heritage for the next two years, here's what @ewarren said: pic.twitter.com/Z2hJ2GdCtJ

— Frank Thorp V (@frankthorp) January 3, 2019
Have a tip we should know? [email protected]