Entertainment Weekly: The Five Is 'Delightfully Nutty' With 'An Undercurrent Of Ragin' Crazy'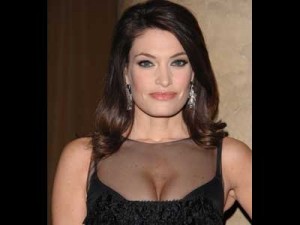 When Glenn Beck ended his run on FOX News, the channel had a plethora of options with which to replace him. And they landed on what was probably the most unlikely of formats — a five-person panel show that tackles the day's topics from several angles. It's like The View, but for political junkies. And with more suspenders.
On Monday, Entertainment Weekly's Editor-at-Large, Ken Tucker, ushered the show into the realm of pop culture relevance by responding to the show's take-down of his South Park criticism. Yes, it was a response to a reaction to a review, and therefore borders on being too "inside baseball" for most people. But Tucker generally dabbles in network comedies and established hits, rarely going up the dial into the cable news shows. He loves The Five, though, calling the show, "my favorite guilty pleasure." He then adds a level of weirdness in describing the hosts, implying that Greg Gutfeld is toady and suggesting that Kimberly Guilfoyle is, "required to re-cross her ostentatiously framed legs during each commercial break with clockwork regularity, to keep young boys just home from after-school sports watching closely." It's a little odd to think that many 16 year-old boys rush home from basketball practice to flip on FNC, even if it's for the occasional shot of Guilfoyle's legs. If this was 1980 and the internet wasn't so omnipresent? Perhaps. But it's still a strange assessment of Guilfoyle, a former deputy district attorney in Los Angeles.
Regardless, as creepy as Tucker is in his descriptions, he somewhat nails the attraction of The Five, which wins its 5 p.m. time slot in the 25-54 demo with regularity, and by a wide margin. It's a loose, funny, smart group of people. And Beckel — regardless of what comes out of his mouth — looks like he should be filmed in black-and-white with an ashtray of still-smoking cigarettes in front of him. "Unlike so much of what we see on squawky news talk shows, The Five five enjoy each other's company — they squabble because they're one big happy family, you know?" tucker writes. "The result is a delightfully nutty show with an undercurrent of ragin' crazy."
Have a tip we should know? tips@mediaite.com