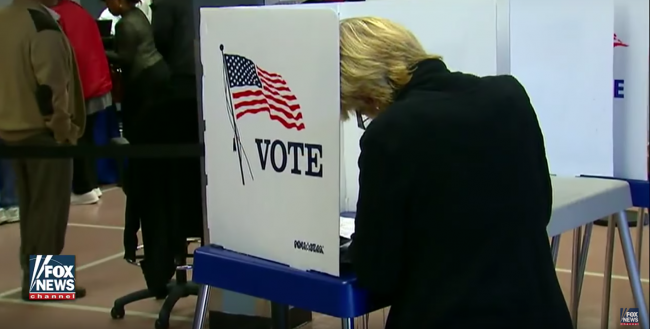 During the 2016 presidential election, Republicans often accused Democrats of looking the other way at voter fraud. Now, however, a high profile former state GOP official is under arrest for the very same charge.
Steven Curtis, who led the Colorado Republican party from 1997 to 1999, has been charged with one count of forgery of a public record, a felony, and another misdemeanor for a mail in ballot transgression.
The ex-state chair is accused of forging his wife's signature on a mail-in ballot for the 2016 election, a local ABC affiliate reported.
If convicted, Curtis could face up to three years in prison and — ironically — the loss of his voting rights. In addition to his time as state party chair, Curtis also works as a local radio host and served on the Denver Tea Party Patriots advisory board in 2011.
After he was elected president, Donald Trump attributed his loss in the popular vote to voter fraud and suggested that millions of illegal ballots had been cast in support of his opponent, Hillary Clinton.
[image via screengrab]
Have a tip we should know? [email protected]
---