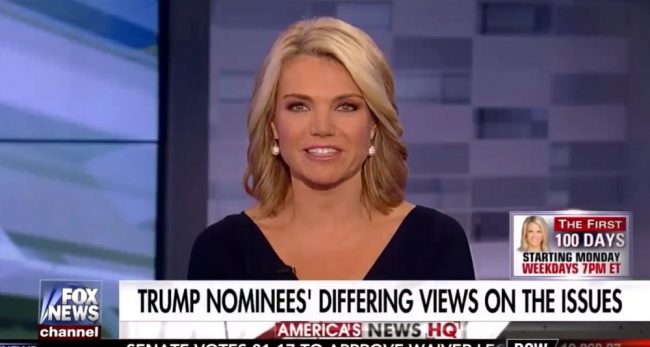 Former Fox News anchor Heather Nauert will become the spokeswoman for the State Department, after being interviewed for the job back in February 2017.
The Associated Press spotlighted the Trump administration's move in a Monday report. The press agency noted that "the job had been filled on an acting basis by Mark Toner, a career diplomat who served as deputy spokesman during the last years of President Barack Obama's presidency."
The AP also highlighted that Nauert has "15 years of experience in television journalism and started in the industry with ABC News, and was most recently an anchor on the Fox & Friends morning show, which is known to be a favorite of President Donald Trump."
A press release from the State Department underlined that "Heather's media experience and long interest in international affairs will be invaluable as she conveys the Administration's foreign policy priorities to the American people and the world."
Toner is out, former Fox News anchor Heather Nauert is in as US @statedept spokesperson pic.twitter.com/mMYJ3IhPqe

— Joanne (@joanne_stocker) April 24, 2017
Shortly after the former Fox News anchor went for her interview at the White House in February, she touted her pair of Ivanka Trump-brand shoes in a Twitter post.
[image via screengrab]
Have a tip we should know? [email protected]