Erickson on Antivax. Analysts Off Air. | Winners & Losers in Today's Green Room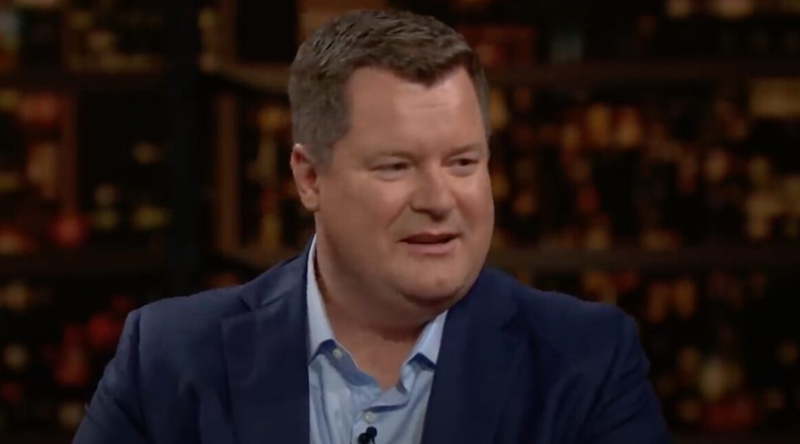 MEDIA WINNER:
Erick Erickson
---
Conservative radio host Erick Erickson railed against those undermining public faith in vaccines against the coronavirus with misinformation.
During his radio program on Wednesday, Erickson focused on a Wisconsin math professor's recent look at how at one point more vaccinated people were hospitalized for Covid in Israel than unvaccinated people.
Erickson was concerned that people were seizing on that statistic in order to sow doubt on the efficacy of vaccines, even though the professor — Jordan Ellenberg — has explained how that claim ignores crucial context and statistical data. Namely, that vaccination rates are very high in Israel, so there will be very few unvaccinated people in hospitals.
"I need you to understand something important: there is an organized effort to undermine trust in the vaccines. I personally find it to be a deeply evil thing," Erickson said. "I know that offends some of you… And because some of you are doing it, you're offended at me saying it, but you are involved in a sin, and you don't care."
Erickson spoke of a relative of his who recently died of Covid, despite being young, healthy, and with no comorbidities, after buying into vaccine misinformation. He talked about overwhelmed hospitals and misunderstood data points. "The problem is there are a lot of people out there who really are willfully trying to undermine trust in the vaccine," he said. "They're willfully lying, willfully distorting data, they're willfully highlighting parts of information and leaving out the full picture.
"I'm trying to be diplomatic here but it's pissing me off," the conservative talker said in an epic rant that today's Media Losers would do well to give a listen.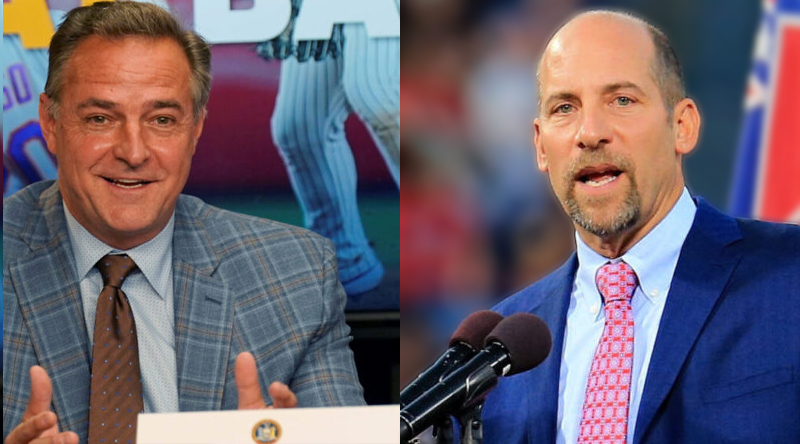 MEDIA LOSER:
John Smoltz and Al Leiter
---
Star MLB Network analysts Hall-of-Famer John Smoltz and former All-Star Al Leiter will no longer appear in studio after refusing to get vaccinated against Covid-19.
The network reportedly issued a mandate earlier this year for all employees to receive the vaccine, which Smoltz and Leiter refused. According to Andrew Marchand of the New York Post, Smoltz and Leiter will continue contributing to the network remotely, despite not being allowed in their Secaucus, NJ studios.
Smoltz is still scheduled to provide game analysis for a division series on MLB Network during the playoffs. It's not clear whether that will be done remotely or in a stadium booth next to his likely vaccinated play-by-play partner. The 54-year-old Smoltz is also lead analyst for baseball coverage on Fox, but the network is unaffiliated with MLB and has its own set of protocols.
In March, Leiter joined former Yankee CC Sabathia and then-New York Governor Andrew Cuomo for a Covid-19 briefing to announce fans would be allowed to attend Mets and Yankees games this season. Leiter did not discuss the vaccine or comment on the pandemic during his appearance.
It's also fair to question the future of both Smoltz and Leiter with MLB Network. Considering the rate at which Covid is currently spreading throughout the country, MLB Network is unlikely to drop their vaccine mandate by the start of next season. Although they could continue with some remote work, it's definitely not a career plus.
More importantly, it singles them out on a national issue that has major implications in sports, and which has, as Erick Erickson noted in his Media Winner rant, can have deadly consequences.
.
THE A BLOCK
---
CATASTROPHIC
The death toll has climbed to 20 at the latest update, as the northeast continues to suffer the catastrophic effects of Hurricane Ida, including deadly flash flooding.
New York Governor Kathy Hochul said this morning that the situation remains critical for Manhattan on Thursday. The entire area is in a state of emergency as floodwaters rage.
The remnants of Hurricane Ida barreled down on the Northeast on Wednesday night, and as it hit the NYC metropolitan area, the city was inundated with floods, torrential rain, and other forms of extreme storm weather.
Hochul spoke to Kaitlan Collins on Thursday for CNN's New Day, and she commented on the "absolutely stunning" storm surge the state witnessed.
"New York City literally has been paralyzed," said the governor. "We've been in communication with the mayor. He's on top of this as are his teams. We're also concerned about the subway. Many people's lives once again are disrupted when they're not able to get to their regular commute."
Hochul continued to describe the flooding of the subway system while explaining "this is the first time ever we've had a flash flood emergency declared."
The images and video from the northeast could not be more shocking. Stunning shots of subways, apartments, and roads flooded with water that are jaw-dropping to see.
Torrential rain at the U.S. Open created another alarming scene. And reporters have been in harrowing situations, some of which have had consequences.
Family members trying to check on one another is universal, and the call could come at literally any moment.
LINKS WE LIKE
Fereshta Kazemi's Escape From Kabul
– Alex Morris, Rolling Stone
How Turf Wars Mucked Up Biden's Afghanistan Exit Plan
– Adam Ciralsky, Vanity Fair
American Media Turn Away from Afghanistan
– Jim Geraghty, National Review
Arguably The Most Important Single Piece Of Epidemiological Research Of The Entire Pandemic


Lyman Stone, Twitter
Have a tip we should know? tips@mediaite.com