Mike Huckabee Tweets Tasteless Joke About Ruth Bader Ginsburg Sleeping At State of the Union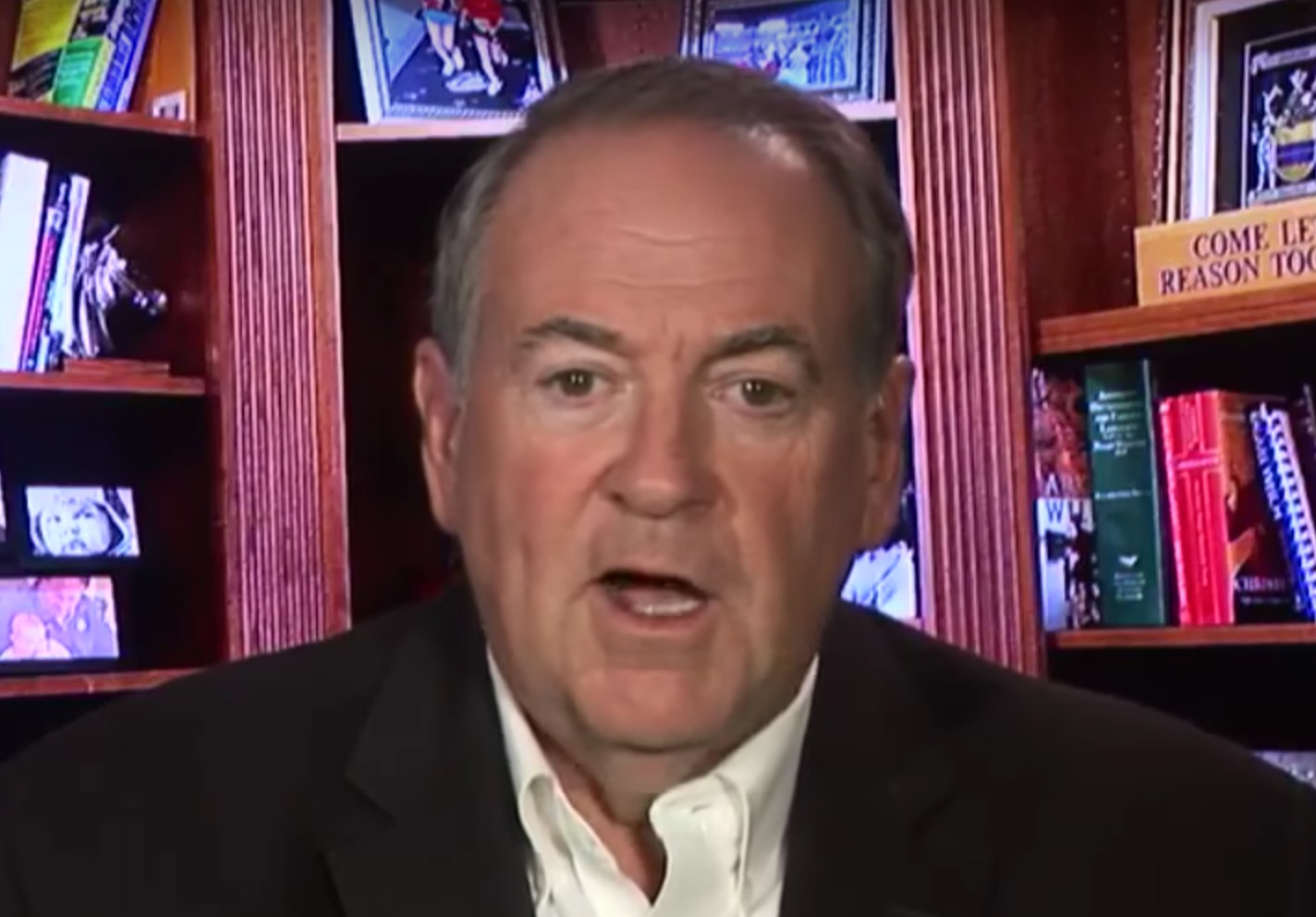 For all the talk about being a good Christian, Governor Mike Huckabee has some vicious barbs in his back pocket that he's not afraid to use.
Huckabee joked on Twitter Sunday about Supreme Court Justice Ruth Bader Ginsburg's decision not to attend President Donald Trump's first State of the Union address:
It's not fair that ppl are criticizing Justice Ginsberg for skipping SOTU! Security concerns wouldn't allow her to bring CPAP machine into House Chamber. pic.twitter.com/9GOR4NlHkr

— Gov. Mike Huckabee (@GovMikeHuckabee) January 28, 2018
A CPAP (continuous positive airway pressure) machine provides aid to people with conditions like sleep apnea, which is presumably what Huckabee was referring to.
Meanwhile, Ginsburg (spelled incorrectly here by Huckabee) is not missing Trump's address to get to bed early; rather, she is using the court's monthlong recess to do a speaking tour that will take her to Rhode Island that day. The 84-year-old justice's trip will also take her to Sundance Film Festival and to schools and synagogues up and down the East Coast, The Daily News reports.
Further, Ginsburg has commented on her SOTU snooze before, saying that she was "not 100 percent sober" when she nodded off.
"[The justices] had dinner together… and I vowed this year, 'just sparkling water, stay away from the wine,' but in the end, the dinner was so delicious it needed wine to accompany it," she said.
[image via screengrab]
Have a tip we should know? tips@mediaite.com