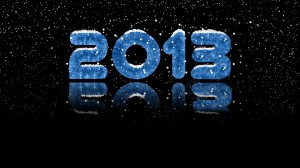 It's that time of year once again, when we all mark the passage of another year by drinking bubbly liquids from skinny glasses, kissing someone at midnight, and promising to do a bunch of stuff that we're not really going to do. While I really do hope I manage to quit smoking this year, and finally let people know where I stand on the issues of the day, there wasn't much else to my list, so to kill the extra time, I've carried on a tradition that dates back year, and help the media and political figures on my beat with their New Year's resolutions. Without further ado, I proudly present:
Tommy Christopher's 2013 New Year's Resolutions…For Everybody Else
Jake Tapper: Think of a setup to the punchline "Tapper and Blitzer? I barely know her!"
Lawrence O'Donnell: Collect royalty from Clint Eastwood for stealing my empty chair bit.
Rachel Maddow: Consistently whip Hannity in the demo. Um… weep, for there are no more worlds to conquer?
Mitt Romney: Buy Etch-a-Sketch™; re-brand as "iPad for the iPoor"
Gen. David Petraeus: Get rid of my "The surge is working" boxers. Ebay?
Keith Olbermann: Demand more perks from the Countdown show I've been producing in my basement. Get fired.
Politico: According to a source with knowledge of the situation, Politico resolves to rely less on blind quotes.
Sandra Fluke: Enjoy equal access to preventive services, including birth control.
Rush Limbugh: Enjoy being birth control.
Rick Santorum: Go see Zero Blah Thirty.
Ron Paul: Go see Lincoln, see who they got to play me.
Mark Knoller: Remember to charge my razor this year.
John Boehner: Leverage debt ceiling for one or more of:
a. jus primae noctis
b. repeal of health care. Not Obamacare, but all health care.
c. Assistant President John Boehner (

not

Assistant to the President)
Ed Schultz: Get Nate Silver to use Ed Show text polls. 97% of you think he should, 3% think he shouldn't.
Sarah Palin: Begin successful Branson, Missouri run of new show "What a Country! That I Can See From My House!" with Yakov Smirnoff.
Paul Ryan: Introduce new deficit reduction plan. Two words: Lunch. Money.
President Barack Obama: Do one or more of the following, just to mess with people:
a. Sing My Cherie Amour, but mumble it so it might sound like "My Sharia Law"
b. Corner Bill Maher backstage, and teach him random "gang signs."
c. Join militant Star Wars fan club The New Black Bantha Party
Donald Trump: Demand to inspect President Obama's teeth.
Nate Silver: End every sentence with the word "bitches," bitches!
Rick Perry: Get front-row tickets to see Crosby, Stills, and… um, Emerson, Lake, and…uh, Tony, Orlando, and…Hall and…f**k, it, Wham!
Hillary Clinton: Start figuring out how to delicately refuse Barack's offer of debate prep.
Joe Scarborough: Change first name to "Wood." Giggle.
Bob Beckel: Start charging people $5 a pop when they make me say "Fudgie the Whale."
Chris Hayes: Do entire episode of Up with Chris Hayes in Latin.
Sean Hannity: Do entire episode of Hannity in Pig Latin.
This is an opinion piece. The views expressed in this article are those of just the author.