Trouble in Paradise? Trump Reportedly Mocks Hannity's Suck-Up Interviews Behind His Back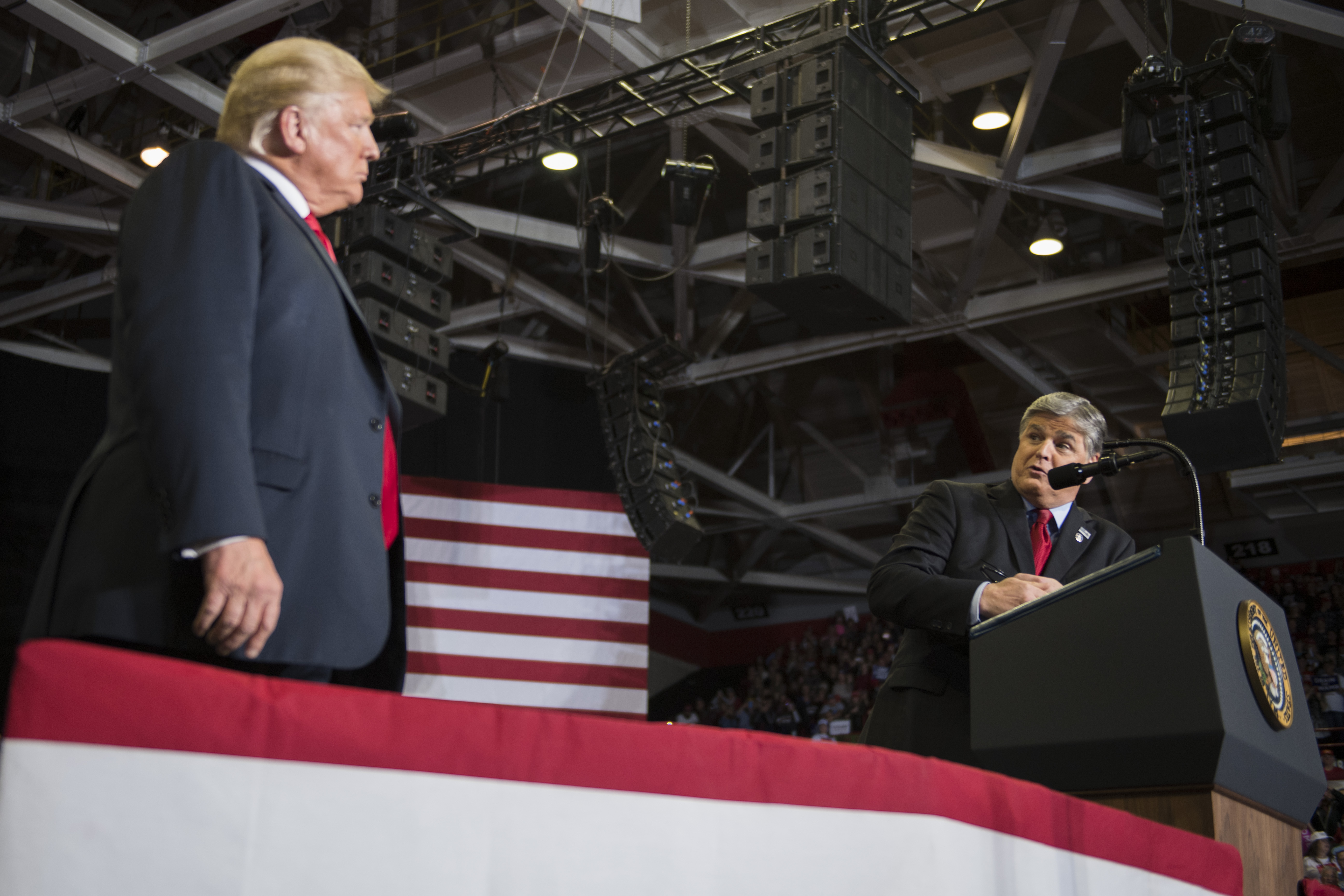 Do you find Sean Hannity's interviews with President Donald Trump to be chock full of easy questions, yielding little in the way of substance? If so, according to a new report out Thursday, you're not alone.
Donald Trump does too.
According to the Daily Beast, reporting through three sources, the president is known to mock the Fox News primetime star for throwing him softballs during their one-on-ones. The questions — which one source tells the Beast Trump has called "dumb" — give Trump nothing to work with.
"It's like he's not even trying," Trump has reportedly said, according to a Beast source.
Whatever complaints the president might have about Hannity's fawning interviews, they have, of course, not hurt the Fox News host's standing in the Trump universe. As recently as Nov. 5, the president invited Hannity on stage at his final pre-election campaign rally in Missouri — an appearance which drew condemnation from Fox News.
But this, according to the Beast, was an act of defiance on the part of the president. A senior administration official told the website Trump knew that Hannity said on Twitter that night that he would not appear onstage for the president and invited him up anyway because he "did not care."
[featured photo via Getty Images]
Have a tip we should know? tips@mediaite.com
Joe DePaolo - Senior Editor