Trump Announces 'Big' Pennsylvania Rally For Night of White House Correspondents Dinner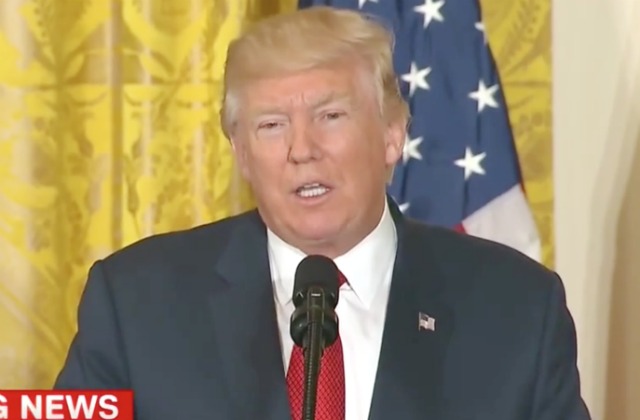 President Donald Trump announced via Twitter on Saturday that he would holding a rally on "next Saturday night," which is the same evening of the annual White House Correspondents Dinner.
Next Saturday night I will be holding a BIG rally in Pennsylvania. Look forward to it!

— Donald J. Trump (@realDonaldTrump) April 22, 2017
ABC's Philadelphia affiliate, WPVI-TV, reported on Saturday that the planned event "will be held at the PA Farm Show Complex and Expo Center in the New Holland Arena in Harrisburg."
Mr. Trump's choice of the Pennsylvania capital stands out, as he encountered some pushback over remarks he made about the city in August 2016, after seeing the city from his plane. During a campaign stop, the billionaire stated that Harrisburg "looked like a war zone where you (once had) these massive plants."
The city's director of communications issued a statement in response to the then-candidate, underlining that "Harrisburg is renowned as the heart of our Commonwealth and a capital of unique beauty and charm. Mr. Trump should know that Harrisburg and its residents are an integral part of the United States, which he is vying to lead."
The President had previously revealed back in late February 2017 that he wasn't attending the annual dinner.
I will not be attending the White House Correspondents' Association Dinner this year. Please wish everyone well and have a great evening!

— Donald J. Trump (@realDonaldTrump) February 25, 2017
[image via screengrab]
Have a tip we should know? [email protected]
---