Jimmy Kimmel Slams Sinclair After Network's Local Anchors Echo Trump in Attack on 'Fake Stories'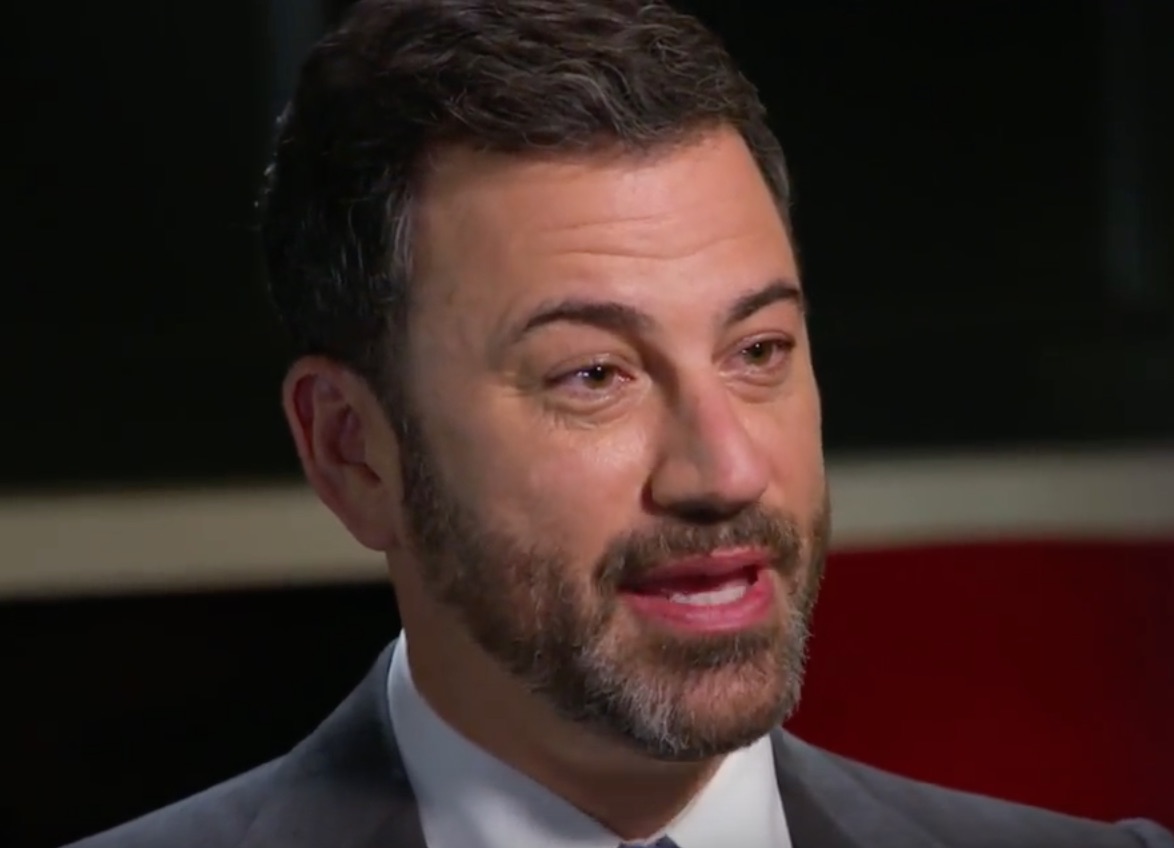 ABC's Jimmy Kimmel went after Sinclair Broadcasting Group, which leans conservative and dominates small market TV news, for their push to have their anchors call out supposed bias in the media, as the late night host suggested the move is "dangerous to our democracy."
Sinclair's initiative involves TV reporters covering local markets to feature a segment in which they suggest other networks and outlets are promoting a one-sided agenda in a Donald Trump-esque attack on the mainstream press.
"This is extremely dangerous to our democracy," Kimmel posted on Sunday in a quote tweet of numerous small market anchors repeating the exact same lines regarding bias in the media.
this is extremely dangerous to our democracy https://t.co/D1T8Z7J2Wn

— Jimmy Kimmel (@jimmykimmel) April 1, 2018
The story Kimmel shared was written by Fusion's Deadspin blog and titled, "How America's Largest Local TV Owner Turned Its News Anchors Into Soldiers In Trump's War On The Media." The report dives into how local news can impact the national conversation due to their conservative attack on so-called "fake stories."
A video montage created by Deadspin shows dozens of reporters saying the words "this is extremely dangerous to our democracy" over and over again.
The same anchors go on to all say, "The sharing of biased and false news has become all too common on social media. More alarming, national media outlets are publishing these same fake stories without checking facts first."
[image via screengrab]
Follow the author on Twitter (@calebecarma).
Have a tip we should know? tips@mediaite.com