NRA Issues Blistering Statement on Trump Gun Control Meeting: 'Great TV' But 'Bad Policy'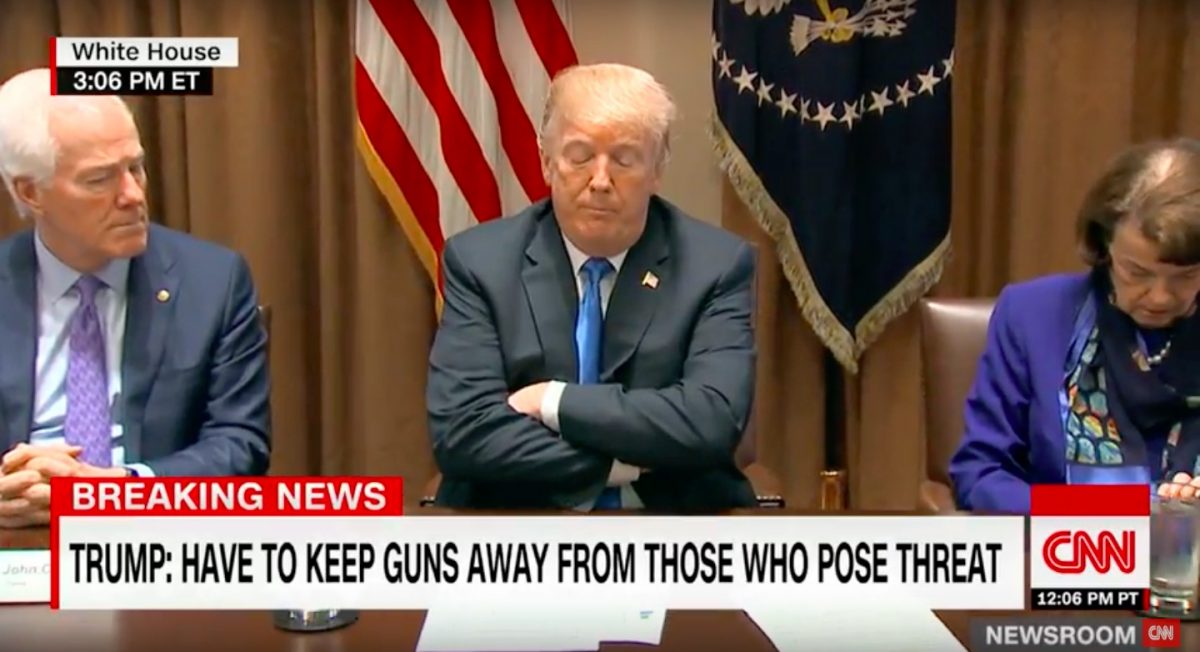 The NRA is none-too-pleased with President Donald Trump after he pulled a stunt which flew in the face of their stated aims.
During a televised bipartisan meeting between the president and members of Congress, Trump called for heightened background checks and said that Nikolas Cruz, the 19-year-old in custody for the Parkland shooting, should have had his guns taken away by police "whether they had the right to or not."
Trump also told GOP representatives to take a concealed carry measure off the table, which the NRA had been pulling for.
"While today's meeting made for great TV, the gun-control proposals discussed would make for bad policy that would not keep our children safe," NRA spokeswoman Jennifer Baker told The Hill.
"Instead of punishing law-abiding gun owners for the acts of a deranged lunatic, our leaders should pass meaningful reforms that would actually prevent future tragedies," she added.
A longer statement released separately argues that common sense gun reforms "shift the focus, blame or burden onto safe, law-abiding gun owners."
"Doing everything we can as a nation to address the problem of dangerous people committing heinous acts is not inconsistent with the Second Amendment – the systemic failures of government to keep us safe reinforces the need for the Second Amendment," she said. "We will continue to support legislative efforts to make our schools and communities safe and oppose gun control schemes that cannot keep us safe and only punish law-abiding Americans."
[image via screengrab]
Have a tip we should know? [email protected]