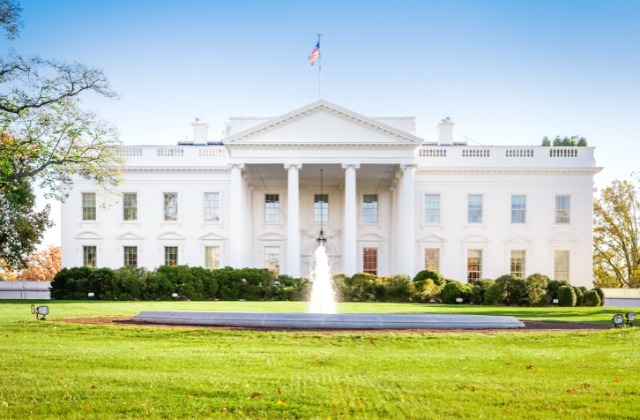 The entire membership of the United States Senate will go to the White House on Wednesday for a briefing on North Korea.
According to Reuters, four heads of diplomatic and national security agencies will lead the briefing — Secretary of State Rex Tillerson; Secretary of Defense Jim Mattis; Director of National Intelligence Dan Coats; and the chairman of the Joint Chiefs of Staff, General Joseph Dunford.
Reuters' report notes just how "unusual" it is for all 100 senators to be attending this briefing together at the White House. House aides are reportedly trying to set up a briefing for their members as well.
White House Press Secretary Sean Spicer confirmed the details during today's press briefing.
The planned White House briefing comes in the wake of the totalitarian regime detaining a third U.S. citizen on Saturday. North Korea also recently threatened to sink the U.S. nuclear aircraft carrier U.S.S. Carl Vinson.
[image via Shutterstock.com]
Have a tip we should know? [email protected]