Don Jr. Ally Blasts 'Cowardly,' 'So-Called Republican' Richard Burr Over Senate Intel Subpoena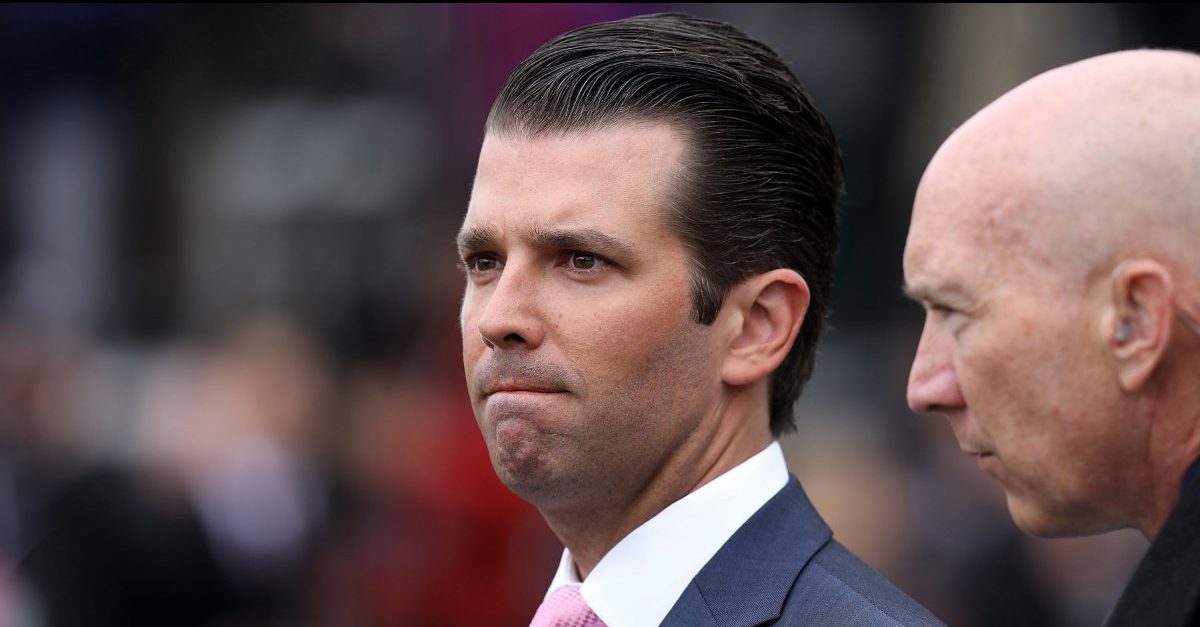 A source close to Donald Trump Jr. has promised that the president's son will fight the subpoena issued by the Senate Intel Committee.
The Committee is calling on Trump Jr. to appear before Congress again so he can face questions on Trump Tower Moscow, along with his previous testimony about the meeting he had with a Kremlin lawyer back in 2016. Multiple reporters have picked up a statement from an unnamed figure close to Trump Jr., who blasted Committee chairman Richard Burr (D-NC) and accused him of "cowardly" acquiescence to Ranking committee member Mark Warner (VA) and "the rest of the resistance Democrats."
Person close to @DonaldJTrumpJr on the Senate Intel subooena pic.twitter.com/DayTeYwnKq

— Maggie Haberman (@maggieNYT) May 8, 2019
The subpoena from the Republican-led committee comes after Senate Majority Leader Mitch McConnell said its time to call "case closed" for the investigations on Russia.
[Photo via Getty Images]
Have a tip we should know? [email protected]