Fitness Instructor Calls Out Ivanka Trump For Training Under Alias, Asks To Talk To Her Privately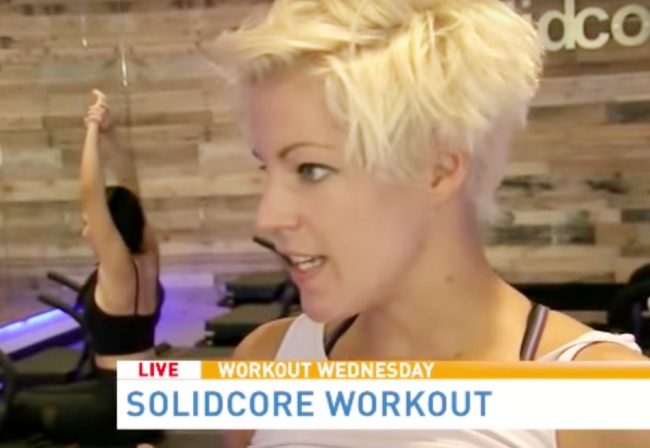 If you haven't heard of [solidcore], you likely will be familiar with it soon, but maybe not for the reasons founder Anne Mahlum would like.
Mahlum, whose D.C.-based boutique fitness studio has expanded to 14 locations nationwide in only two and a half years, posted a question to her Facebook page on Friday, then answered it herself.
"What you do when you find out Ivanka Trump just took [solidcore] but used an alias to sign up for class?" she pondered. "You reach out and ask for a meeting."
.@ivankatrump went to [solidcore] — and its founder posted on Facebook pic.twitter.com/SK1283ApPo

— Betsy Klein (@betsy_klein) February 9, 2017
The instructor mentioned that Trump's father, Donald Trump, is "threatening the rights" of many of her clients. After a little bit of backlash — because there will always be backlash — she released a follow-up statement:
Update, via @annemahlum: pic.twitter.com/isgbj3o1kY

— Betsy Klein (@betsy_klein) February 10, 2017
She wrote that her pride in the "inclusive" culture of the fitness classes she designed drove her to reach out to Trump for a "dialogue," but she must have gotten a little too much dialogue from people who weren't Trump because her Twitter and Facebook accounts are now private.
This isn't the first time that Trump has come under fire in public for her father's actions. She was confronted by a man on an airplane during the holiday season last year.
[image via screengrab]
Have a tip we should know? [email protected]
---