Hillary Clinton Believes Trump Associates Aided Russians During Election: 'I'm Convinced of It'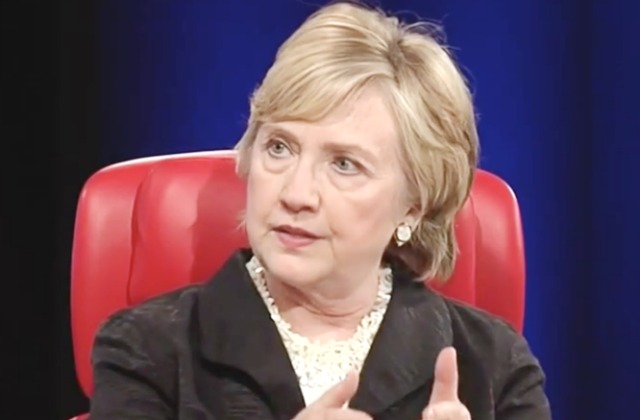 Hillary Clinton has been reliving the 2016 election while promoting her new book What Happened and on Monday, she shared her thoughts to USA Today about how she believes Russia was directly involved in causing her defeat.
"There certainly was communication and there certainly was an understanding of some sort," Clinton began. "Because there's no doubt in my mind that [Russian President Vladimir] Putin wanted me to lose and wanted [Donald] Trump to win.
The former First Lady continued, "And there's no doubt in my mind that there are a tangle of financial relationships between Trump and his operation with Russian money. And there's no doubt in my mind that the Trump campaign and other associates have worked really hard to hide their connections with Russians."
And when asked if she believed there was actual collusion between Russia and the Trump campaign, Clinton refrained from using the "c" word herself.
"I'm convinced of it," she responded. "I happen to believe in the rule of law and believe in evidence, so I'm not going to go off and make all kinds of outrageous claims. But if you look at what we've learned since, it's pretty troubling."
Have a tip we should know? [email protected]