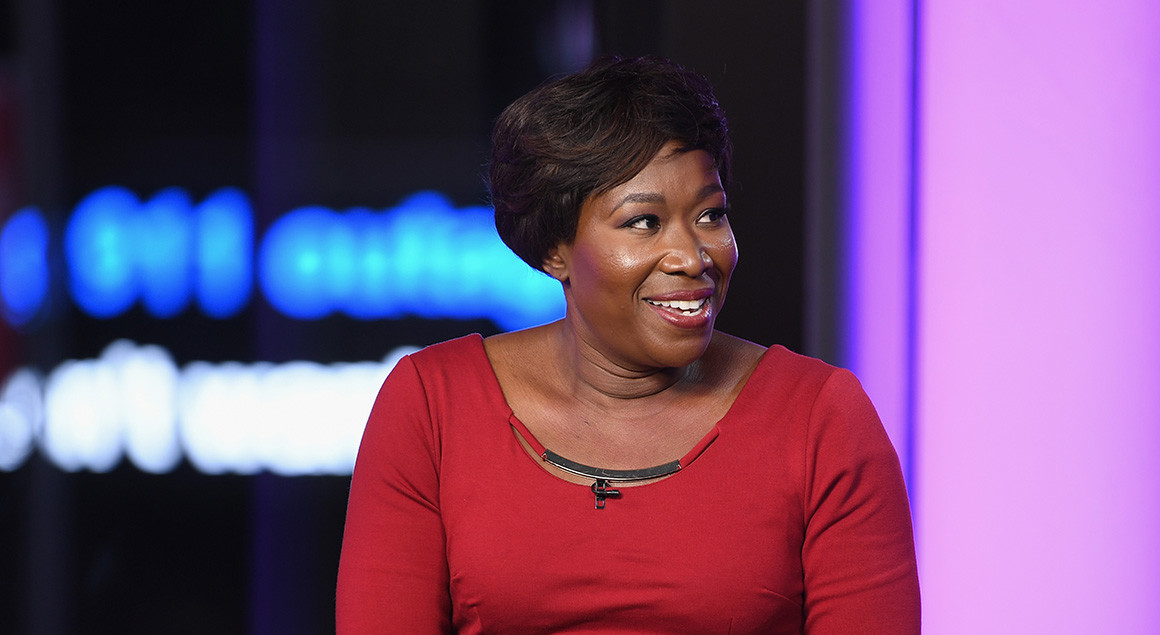 A death by a thousand blog posts.
That describes the tarnished career of MSNBC host Joy Reid. It seems that day after day after day, more hateful, bigoted, or downright crazy articles Reid authored on her now-defunct blog keep surfacing.
Here's a recap:
Back in December, Mediaite first reported on homophobic blog posts written by Reid years ago — long before she joined MSNBC. At the time, she made an apology. However, when Mediaite reported on an even larger trove of homophobic remarks from her blog in April, not only did the anchor not apologize, she made a stunning claim that her posts were "fabricated" by hackers. NBC went along with it and even allegedly got the FBI involved.
The reason why Reid's claim was so unbelievable was because these blog posts were preserved by an internet archiving service — the Wayback Machine — and they themselves refuted Reid's assertion the their archive was somehow hacked. And The Daily Beast, a site Reid used to write for as a columnist until she was suspended upon its investigation into her claims, concluded that there was no evidence that her blog was tampered with.
After a long week of terrible headlines and having an award from an LGBTQ group rescinded, Reid addressed the controversy on her Saturday morning show. While she did offer an apology, the AM Joy host stated that she "genuinely did not believe" that she could write such terrible things. In other words, she tried having it both ways. Reid attempted a humble mea culpa without actually taking ownership of what was written. And she never fully addressed her seemingly-debunked narrative that her blog was hacked.
Nonetheless, between being shielded by her MSNBC colleagues and network brass — which simply didn't care enough to hold her accountable — Reid's career lived to see another day.
But that all changed with the sudden downfall of Roseanne Barr.
Roseanne's racist tweet aimed at former Obama adviser Valerie Jarrett caused a firestorm and after ABC announced that it had cancelled her hit show, an avalanche of whataboutisms from conservatives flooded the conversation — invoking offensive remarks made by Keith Olbermann, Joy Behar, Jemele Hill, Bill Maher, and yes, Joy Reid.
Meanwhile, Reid was also hit with a string of embarrassing moments. First, she was awkwardly asked by MSNBC's Andrea Mitchell "what do you have to do on social media to get fired from a top rated show on an American broadcast network" — a question so ironic that their exchange that went viral. Second, Reid was coincidentally scheduled to co-moderate an "Everyday Racism" special with fellow race-baiter Al Sharpton that evening that also coincidentally featured Valerie Jarrett. One would have assumed a program about racism wouldn't have someone grappling with a history of bigotry lead the discussion.
On top of all that, even more damning blog posts have surfaced, from spreading 9/11 conspiracies, promoting anti-Israel propaganda, to smearing Sen. John McCain (R-AZ) with a photoshopped image of him as the Virginia Tech shooter.
Miraculously though, Reid has evolved… at least her apology has.
In her latest mea culpa, she actually said she wrote such posts and expressed regret. And it appears she has dropped her claims of being hacked and NBC is standing fully behind her as they hope they no longer have to address the controversy on-air like they didn't this weekend.
But do they think we have amnesia?
Look, like millions of Americans, Reid's views on the LGBT community likely did evolve over the years and reasonable people would have been able to forgive her. Heck, Sean Hannity has.
But her ownership of this latest batch of blog posts doesn't negate the fact that she pushed a very likely false narrative about her previous posts being "fabricated" by hackers, which she clearly did in order preserve her progressive social justice persona. And even worse, she and NBC apparently got the FBI to investigate her non-hacked blog. The original sin isn't the main problem anymore; it's the coverup.
That said, we are in the midst of a toxic climate where the outrage machine demands the crucifixion of both liberal and conservative icons who make egregious errors. Maybe Hannity does have a point and that we should all accept Reid's apology — though this would ignore her apparent lying to the public about being the victim of a hack.
At this point, MSNBC shouldn't fire Joy Reid. She should resign instead.
Reid has already addressed her disgraceful blog on three separate occasions both insincerely and dishonestly. What are the odds that there's nothing else humiliating from her blog that hasn't already been dug up? Not likely. It's becoming the gift that keeps on giving for her critics.
Because her blog will continue to be a liability, so will Reid. NBC certainly values her and does not want to let her go. But if Reid values NBC, she would no longer put her employer in this incredibly awkward position. Also, it would be embarrassing for Reid to issue an apology every month for newly-unearthed blog posts.
The only way Joy Reid can restore any credibility is if she herself came forward with the remaining offensive blog posts that have yet been reported on and issue one final apology for all of it — including the hacking claims. And if she wants to take ownership of being deceitful, she would do her network a favor and part ways.
[image via Getty]
This is an opinion piece. The views expressed in this article are those of just the author.
---