Lindsey Graham: Trump's Sudden Syria Withdrawal May Lead to 'Iraq on Steroids'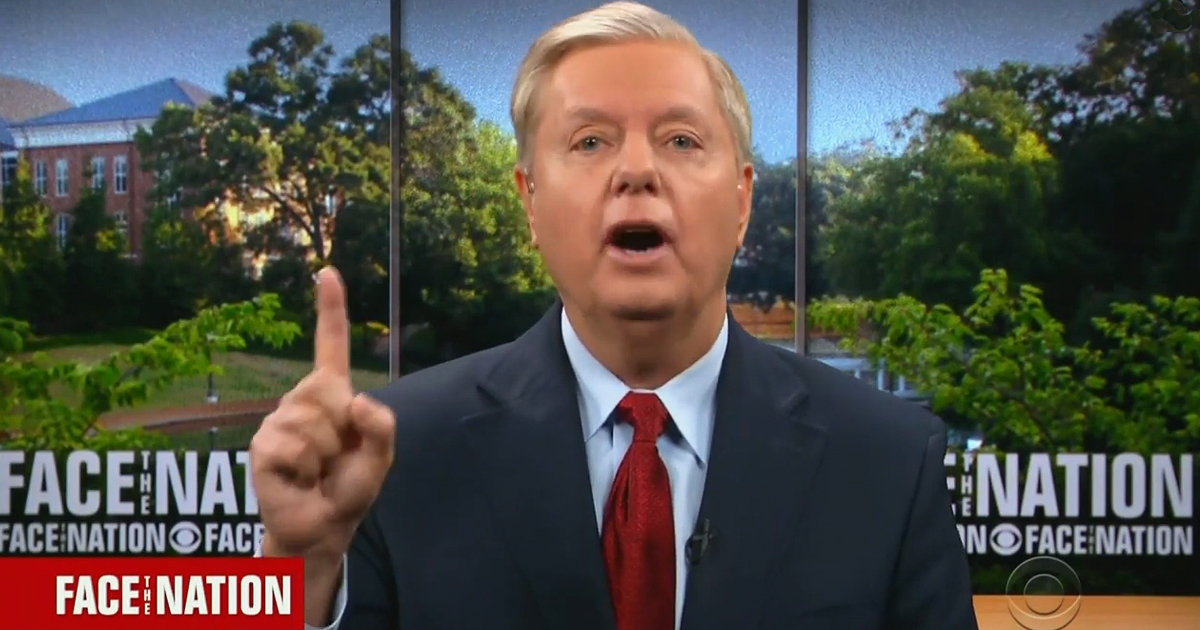 In his latest condemnation of President Donald Trump's Syria withdrawal, Senator Lindsey Graham (R-SC) said the commander-in-chief's plan could be an even worse version of America's pullout from Iraq, which — in-part — led to ISIS taking control of much of the region.
"Iraq on steroids," Graham said today, per Reuters.
He went to ask that Trump slow down the process, so America's allies in the region can properly prepare for the departure.
In the couple weeks, Graham has become increasingly vocal against Trump over the issue, despite recently becoming a close ally of the president.
"I would hope that President Trump would slow the withdrawal until we truly destroy ISIS," said this week.
The senior South Carolina senator added that a "withdrawal that does not outline the points I have made will not end the war against ISIS, it will start a new war."
A particular point of contention between Graham and Trump is over the U.S.-allied Kurdish fighters in Syria, who could face a genocide at the hands of Turkey should America remove their presence in the region.
"This war will be a necessity by Turkey, to go into Syria and clear out armed elements that Turkey believes poses a threat to its sovereignty," Graham said. "Here's the good news: General Dunford, I think, has a plan that he's working on with the Turkish military that can accomplish these objectives and they are to move the YPG elements away from Turkey."
[image via screengrab]
Have a tip we should know? tips@mediaite.com