Orrin Hatch on McCain Not Wanting Trump at His Funeral: 'I Think It's Ridiculous'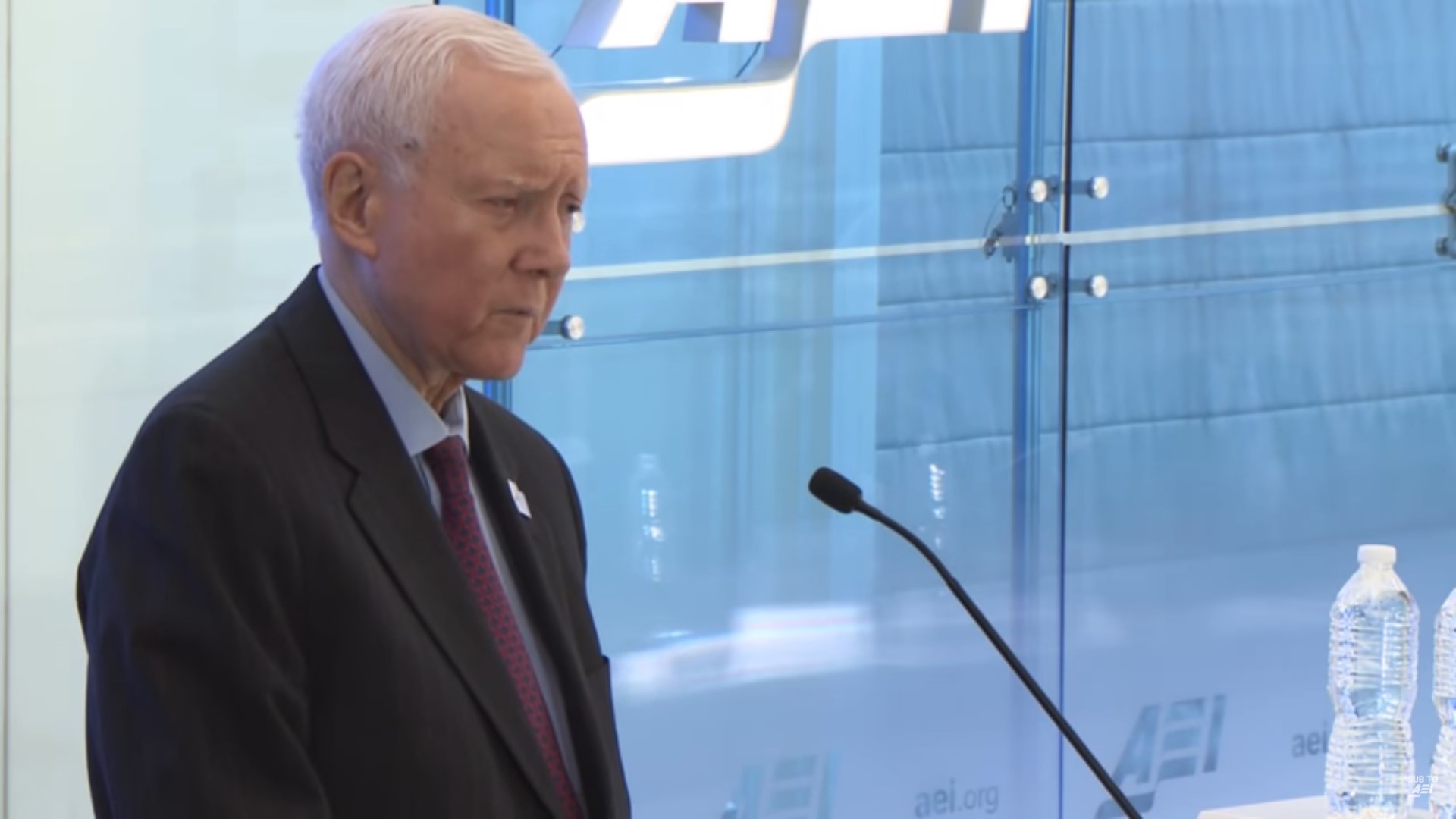 Sen. Orrin Hatch (R-Utah) said it is "ridiculous" that Sen. John McCain (R-AZ) reportedly does not want President Donald Trump at his funeral.
McCain, who is suffering from brain cancer, has spent the last several weeks at his Arizona home while family, friends, and colleagues have stopped by to tell the 81-year-old senator that he is in their thoughts and prayers.
Former Presidents George W. Bush and Barack Obama will reportedly give the eulogy at McCain's eventual funeral, which will be held at the National Cathedral in Washington, D.C. However, McCain has reportedly said that while Vice President Mike Pence is welcome at his funeral, President Donald Trump is not.
Hatch responded to McCain not wanting Trump at his funeral, saying, "I think it's ridiculous," Politico reported.
"He's the president of the United States and he's a very good man. But it's up to [McCain]. I think John should have his own wishes fulfilled with regard to who attends the funeral," Hatch, who will not run for another U.S. Senate term, was reportedly then asked whether McCain should change his mind regarding the president.
"I would," Hatch replied, according to Politico.
[image via screengrab]
>>>Follow Jon Street (@JonStreet) on Twitter
Have a tip we should know? [email protected]