Former Obama NatSec Adviser Susan Rice Blasts Trump Aide: He Wants to Start a War With Canada?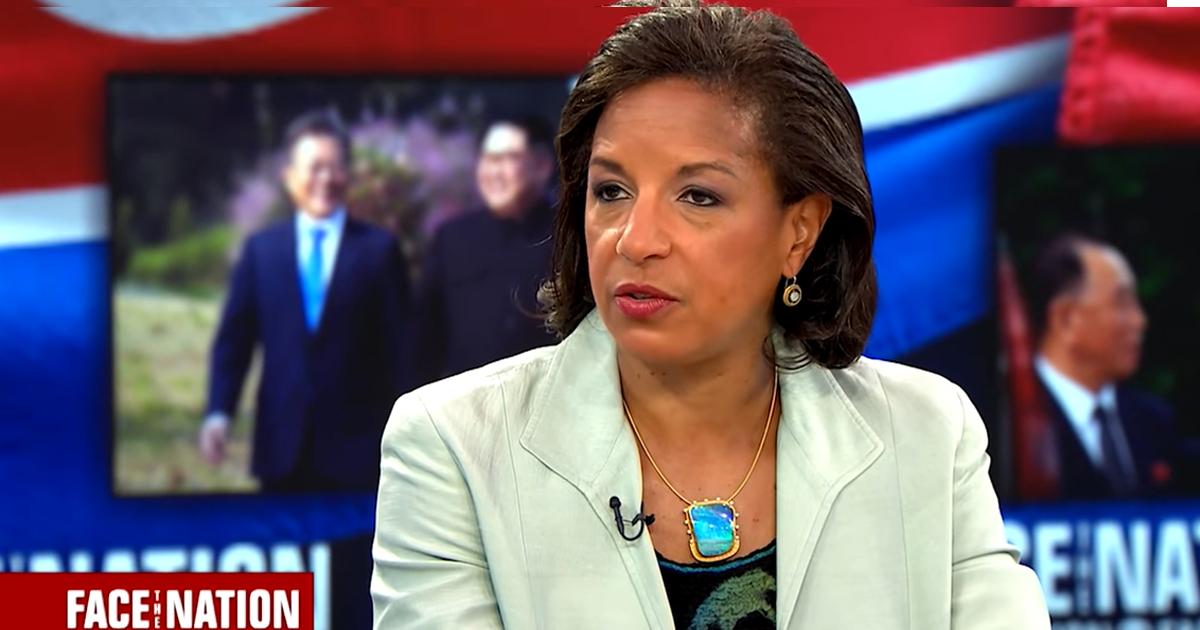 Former Obama national security adviser Susan Rice blasted Trump's Trade adviser Peter Navarro today for his comments Sunday morning about Canadian Prime Minister Justin Trudeau.
Navarro said on Fox News Sunday that there is a "special place in hell for any foreign leader that engages in bad faith diplomacy" with President Trump, referring to Trudeau's statements to the press Saturday night.
Rice, sharing the link via Twitter, added her own blistering comment.
So since Navarro has failed in his longstanding ambition to start a war with China, now he wants to start one with Canada? https://t.co/oC0zaXWnBt

— Susan Rice (@AmbassadorRice) June 10, 2018
Susan Rice has been in the news a lot during the Trump administration as part of the "unmasking" probe as well as for her public criticism of Trump in defense of the defunct Iran Deal, and the email memo to herself on the day of Trump's inauguration. Her son, however, is an outspoken pro-Trump Republican.
Have a tip we should know? [email protected]