Fox News Fires Back at Ralph Peters: Using His Opinion as 'Weapon in Order to Gain Attention'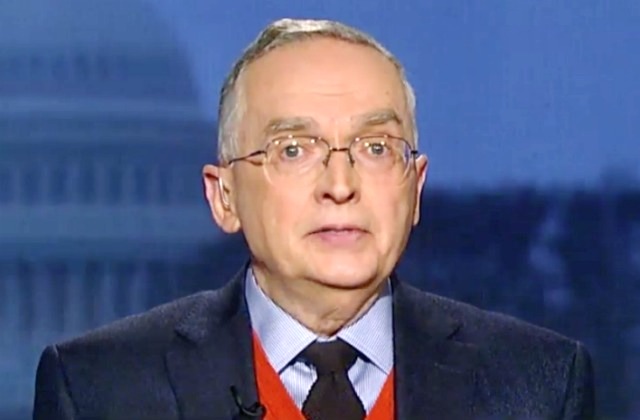 In a barnburner of an email, now-former Fox News analyst Ralph Peters informed his colleagues why he had told Fox News he would not be renewing his contract this month after working for the network for a decade. He wrote that Fox News "has degenerated from providing a legitimate and much-needed outlet for conservative voices to a mere propaganda machine for a destructive and ethically ruinous administration," adding he was "ashamed" of his association with Fox.
Fox News has now responded. And the network didn't mince words.
"Ralph Peters is entitled to his opinion despite the fact that he's choosing to use it as a weapon in order to gain attention," the network said in a statement to Mediaite. "We are extremely proud of our top-rated primetime hosts and all of our opinion programming."
Among Peters' criticisms of Fox News in the Age of Trump, the retired US Army lieutenant colonel took aim at the network's primetime hosts for "scaremongering with lurid warnings of 'deep-state' machinations" when it comes to Special Counsel Robert Mueller and the Russia probe.
One can only assume how Tucker Carlson and Sean Hannity will react to that shot. Especially considering Peters and Carlson got into it during a segment last summer, with Tucker accusing Peters of comparing him to a "Nazi apologist."
[image via screengrab]
—
Follow Justin Baragona on Twitter: @justinbaragona
Have a tip we should know? tips@mediaite.com