Trump Bails on Super Bowl Interview, Breaking Yet Another Presidential Tradition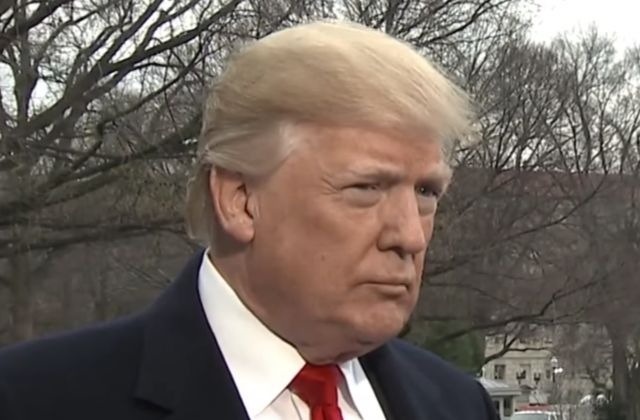 President Donald Trump doesn't want to talk football with NBC.
A White House official confirmed to CNN Wednesday that  The Donald has refused to give a pre-Super Bowl interview to NBC, the network televising the big game this year. Every president since Bush 43 has given an interview before the kickoff each year.
Last year, Fox hosted the Super Bowl, which consistently draws the highest viewer rates of any event in the country. Trump did sit down with then-Fox anchor Bill O'Reilly before the game, but NBC is a different animal.
Trump not being the biggest fan of NBC and its networks may in part explain his decision. It may also be that Trump has no interest in engaging with the NFL, in light of his perpetual feud with the league. Just this week, he did the State of the Union equivalent of a subtweet when he said that it is a "civic duty" to "stand for the national anthem," indirectly sniping at Colin Kaepernick and other athletes who have kneeled during the national anthem to protest police brutality and inequality.
Further, NBC said that it will televise the players who kneel during the anthem at the Super Bowl this year, which Trump might see as a tacit endorsement of the protests.
The New England Patriots will face off against the Philadelphia Eagles in Super Bowl LII this Sunday in Minneapolis.
[image via screengrab]
Have a tip we should know? tips@mediaite.com