Khashoggi's Editor Karen Attiah Eviscerates Trump in Op-Ed: He's Letting the Saudis 'Get Away With Murder'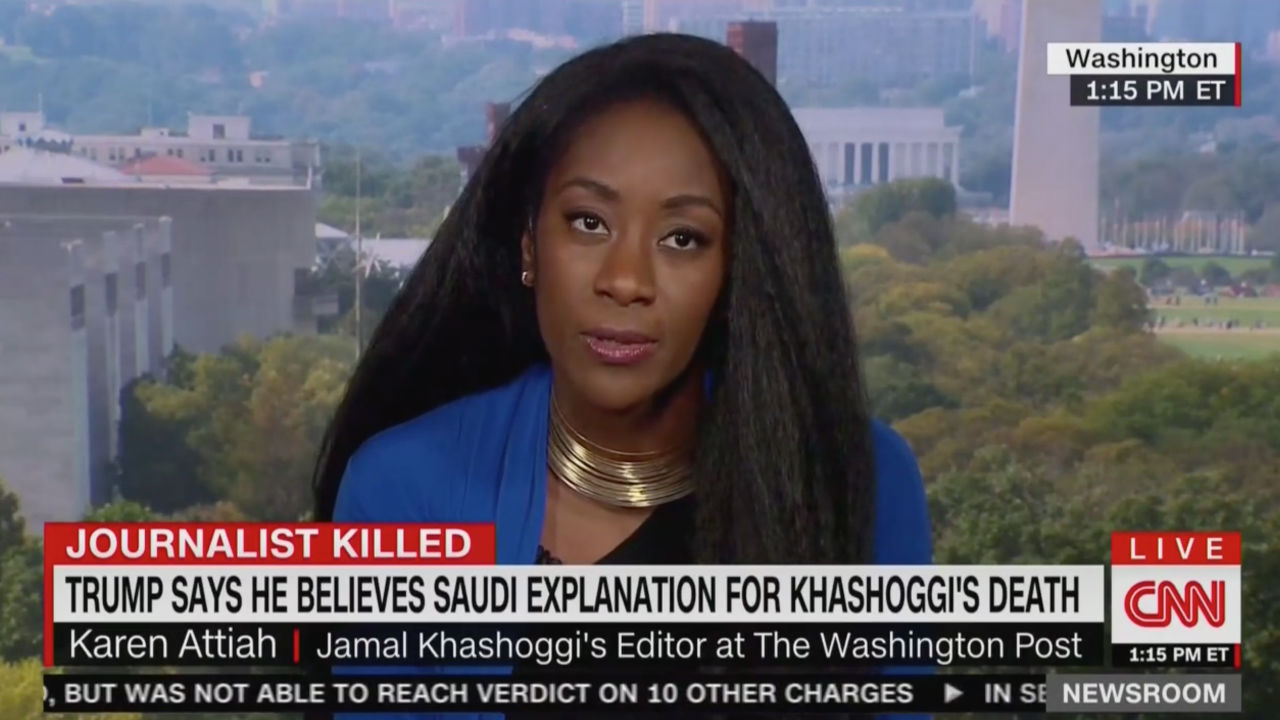 Washington Post Global Opinions editor Karen Attiah forcefully responded to President Donald Trump's decision to discount the conclusions of his own intelligence community, and instead side with Saudi Arabia in their explanation regarding the murder of Jamal Khashoggi.
In an emotional column published Tuesday afternoon, Attiah laid out her argument for why Khashoggi's murder will "stain" not only the president, but America, forever.
"The Saudi regime has undermined itself, proving to the world that it would rather hide behind lies, rather than correct its mistakes and choose a more tolerant, peaceful path," she said.
Attiah slammed the Trump administration for the language it used in the statement, describing Khashoggi as an "enemy of the [Saudi] state" and called Trump's lack of action "a symbolic green light to the young, power-drunk Mohammed bin Salman [that] he can continue his reckless exploits in Saudi Arabia and the Arab world, for possibly the next 40 to 50 years, and face zero consequences."
She wrote that "Trump is doing his best to help the Saudi regime get away with the murder of a U.S. resident and one of the Arab world's most prominent writers" and warned that the path the administration is going down risks further destroying "whatever is left of America's moral credibility on global human rights and freedom of expression."
Have a tip we should know? tips@mediaite.com