After Weekend Twitter Meltdown Trump Wishes a 'Great, But Very Reflective, President's Day!'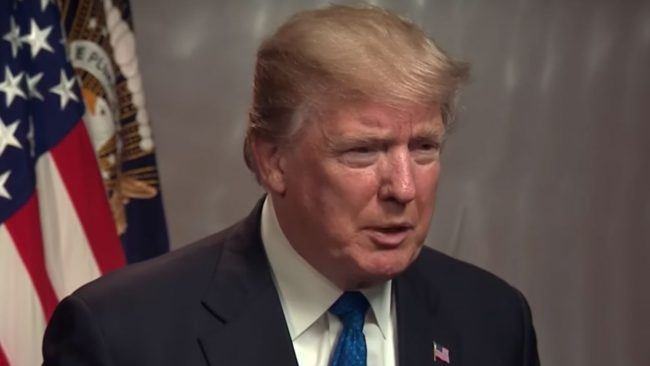 After a wild weekend of tweeting — in which Preisdent Donald Trump called Oprah Winfrey "very insecure," slammed "big ratings loser CNN," called "Liddle" Rep. Adam Schiff a "monster," bashed his own national security adviser, mocked Democrats for failing to pass gun control under President Obama, and blamed the FBI's Russia investigation for the Florida school shooting — the president compelled followers to have a "very reflective" President's Day.
"Have a great, but very reflective, President's Day!" Tweeted Trump on Monday morning.
Have a great, but very reflective, President's Day!

— Donald J. Trump (@realDonaldTrump) February 19, 2018
While this tweet is certainly more professional than Trump's many holiday posts dedicated to his "haters and losers," the ominous, seemingly trollish message isn't entirely clear.
Trump's tweet just prior to his President's Day wishes was a direct attack against Oprah, who many believe is plotting a 2020 presidential run on the Democrat ticket.
"Just watched a very insecure Oprah Winfrey, who at one point I knew very well, interview a panel of people on 60 Minutes. The questions were biased and slanted, the facts incorrect," tweeted Trump. "Hope Oprah runs so she can be exposed and defeated just like all of the others!"
In response to special counsel Robert Mueller issuing 13 indictments to Russian nationals, Trump also worked overtime on his Twitter account to refute claims that collusion took place between his campaign and Russia to help him defeat Hillary Clinton.
[images via screengrab]
Follow the author on Twitter (@calebecarma).
Have a tip we should know? [email protected]