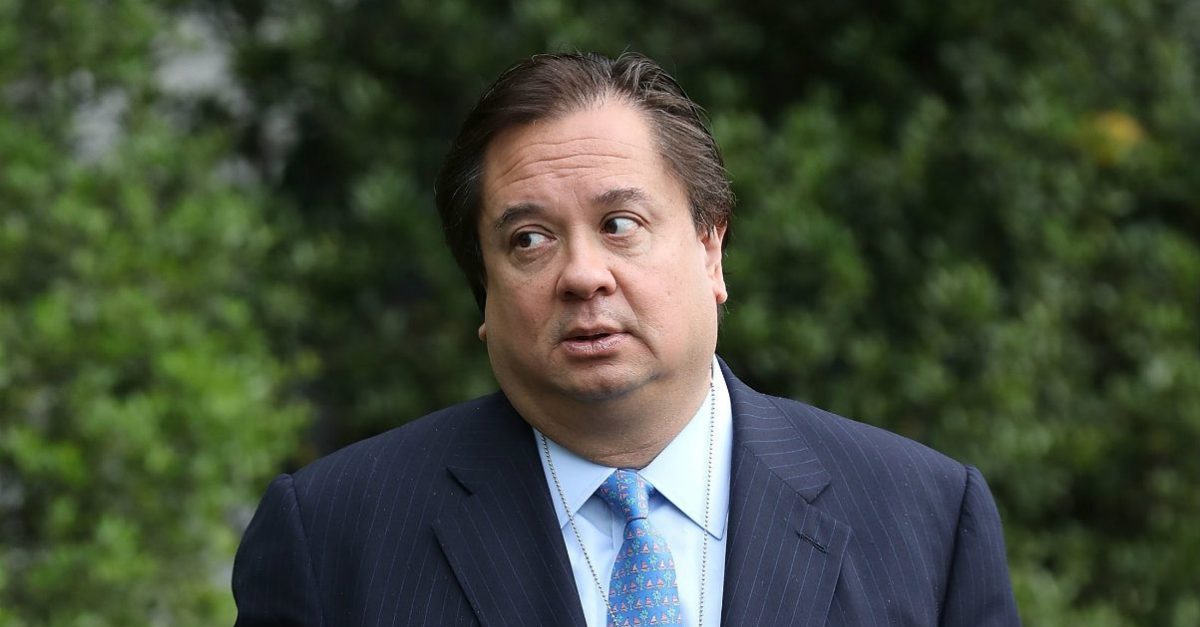 George Conway, husband to White House counselor to the President Kellyanne Conway, fact-checked President Donald Trump tonight for his false claim that the Michael Cohen sentencing memo from SDNY "totally clears" him.
Trump made that claim after the release of the SDNY memo, which rather explicitly said this (emphasis added):
During the campaign, Cohen played a central role in two similar schemes to purchase the right to stories –– each from women who claimed to have had an affair with Individual-1 –– so as to suppress the stories and thereby prevent them from influencing the election. With respect to both payments, Cohen acted with the intent to influence the 2016 presidential election. Cohen coordinated his actions with one or more members of the campaign, including through meetings and phone calls, about the fact, nature, and timing of the payments. In particular, and as Cohen himself has now admitted, with respect to both payments, he acted in coordination with and at the direction of Individual-1. As a result of Cohen's actions, neither woman spoke to the press prior to the election.
(Individual-1 is the President.)
So Conway pretty directly brought that up by quote-tweeting the President and responding:
Except for that little part where the US Attorney's Office says that you directed and coordinated with Cohen to commit two felonies. Other than that, totally scot-free. https://t.co/YXmgY9KmXi

— George Conway (@gtconway3d) December 8, 2018
[image via Chip Somodevilla / Getty Images]
Have a tip we should know? [email protected]
Josh Feldman - Senior Editor