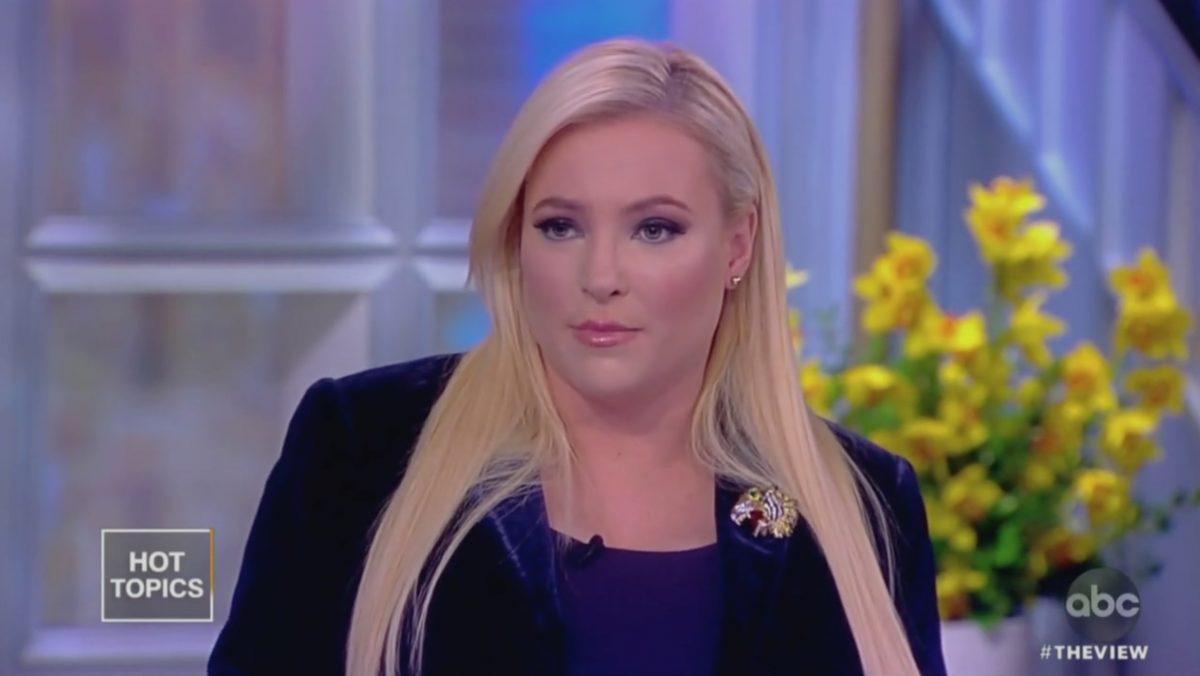 Meghan McCain is defending former Vice President Joe Biden amidst recent criticism that the likely 2020 Democratic frontrunner has shown inappropriate affection towards numerous women who have complained.
The View co-host tweeted late Monday evening support for the embattled Biden, sharing a story of the support he provided Ms. McCain while she went through her father, Senator John McCain, diagnosis and eventual passing from cancer. McCain tweeted:
Joe Biden is one of the truly decent and compassionate men in all of American politics. He has helped me through my fathers diagnosis, treatment and ultimate passing more than anyone of my fathers friends combined. I wish there was more empathy from our politicians not less.

— Meghan McCain (@MeghanMcCain) April 2, 2019
McCain's defense stands out particularly as it transcends political allegiances (she is a conservative member of the Republican party and Biden is a Democrat.)
Biden's public affection towards women has been a subject of mockery on Twitter but has become something of a full-scale political controversy when a former Nevada State Assemblymember Lucy Flores alleged that Biden invaded her space in an article for The Cut. Monday afternoon news broke of another woman complaining about Biden's close touch as well.
Despite the negative news, Biden has received vocal support from the likes of Mika Brzezinski and Whoopi Goldberg and now Meghan McCain. Biden has not yet announced plans to run for president in 2020 but is certainly acting as though he will be making that announcement soon.
Have a tip we should know? [email protected]