Texas Governor Greg Abbott Tweets Obviously Fake Quote From Winston Churchill Warning of 'Anti-Fascists'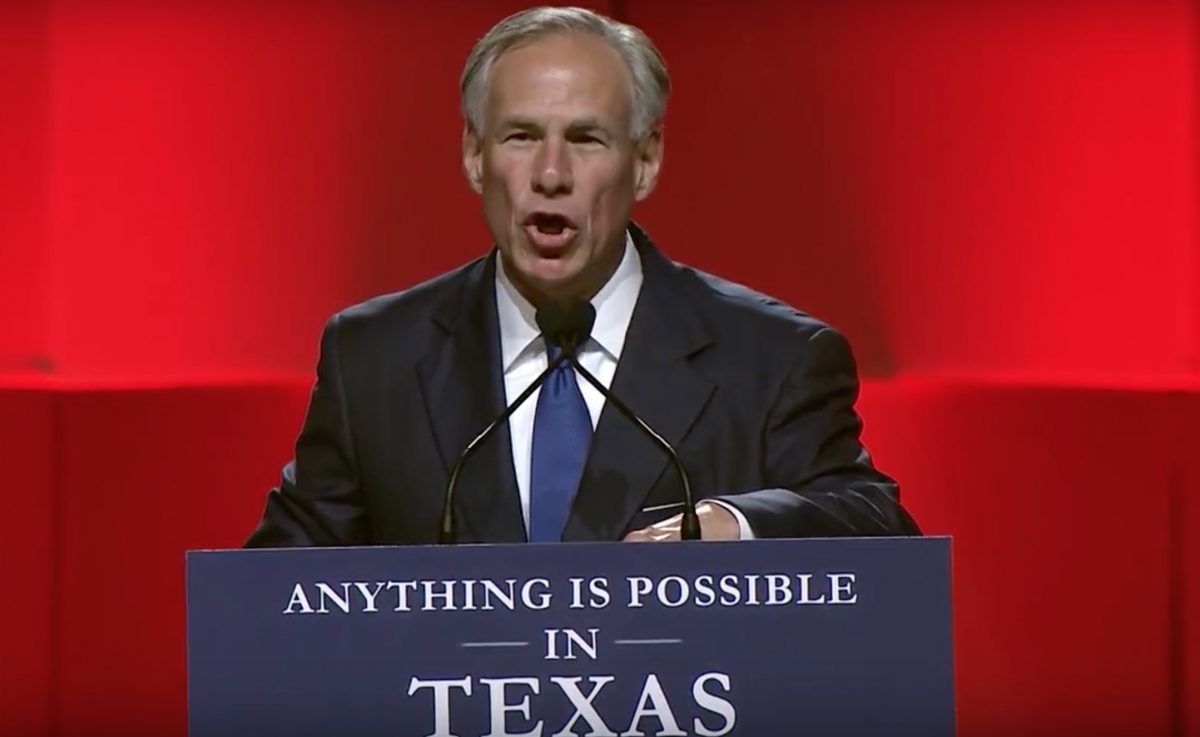 Texas Governor Greg Abbott tweeted out a meme that attributed an obviously fake quote about "anti-fascists" to Winston Churchill.
"Antifa" were in the headlines yesterday, after a group of them — clad in beanies despite the oppressive August heat and armed with whistles, speakerphones and loud chanting — harassed conservative activists Charlie Kirk and Candace Owens at a brunch.
Abbott, the governor of Texas, apparently took note of Owen and Kirk's harassment. (It was hard not to. Their plight was mentioned 26 times on Fox News — according to a search on the media monitoring service TVEyes — and they appeared on Hannity, Fox & Friends, and Maria Bartiromo's show on Fox Business.)
The Texan tweeted this meme in response early Tuesday morning: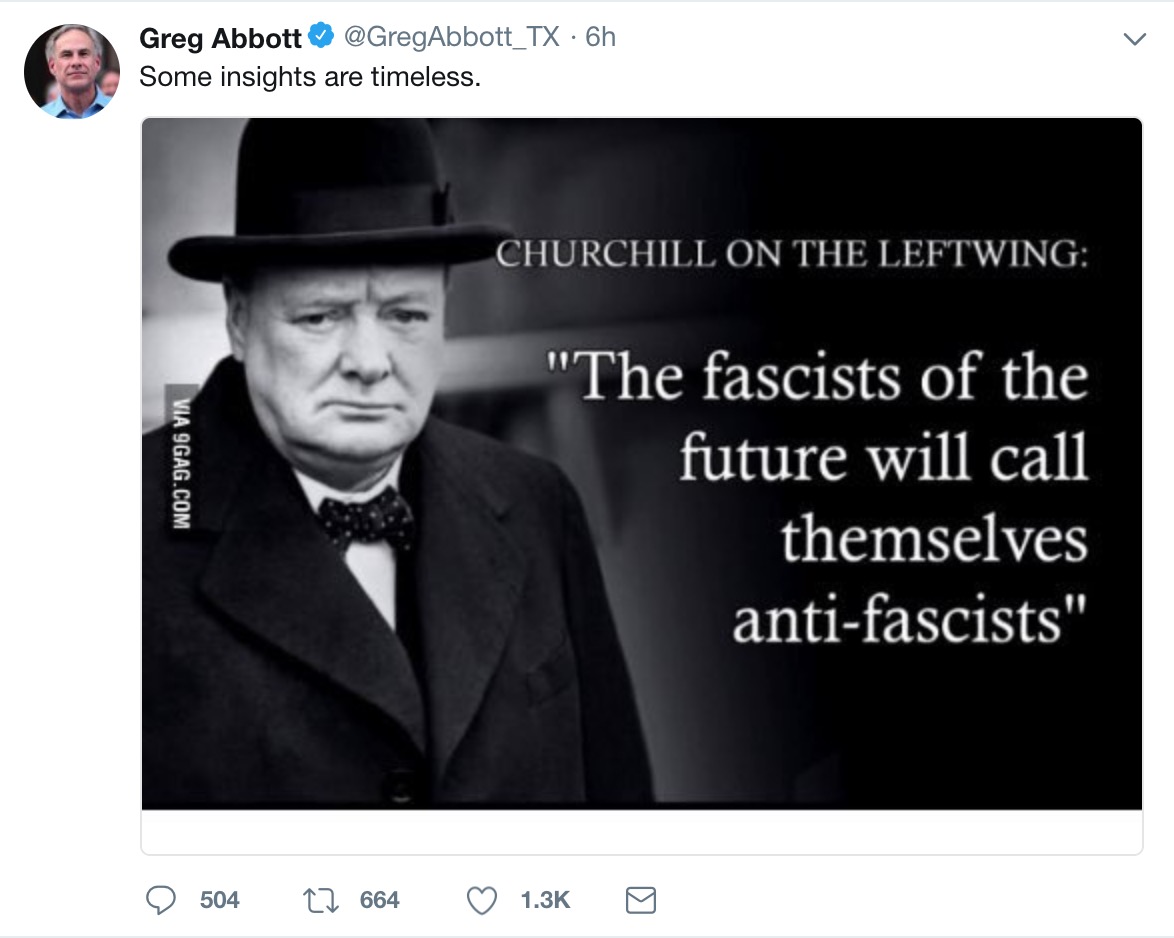 "Some insights are timeless," he wrote.
As Twitter users pointed out, the iconic British PM never warned that "fascists of the future will call themselves anti-fascists" — as prescient as that may sound.
A good rule of thumb for Abbott to follow, courtesy of the Toronto Star's Washington reporter Daniel Dale:
"0% of Winston Churchill Quotes are actually quotes from Winston Churchill" – Winston Churchill

— Daniel Dale (@ddale8) August 7, 2018
UPDATE: The tweet has been deleted. Screenshots, as always, remain.
Have a tip we should know? [email protected]
Aidan McLaughlin - Editor in Chief